Sweden reviewing loot box consumer protection laws
Government agency investigating casino-like elements in games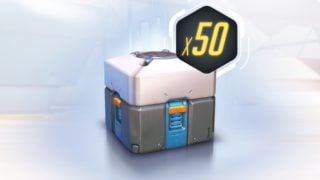 The Swedish Consumer Agency is reviewing whether existing legislation surrounding loot boxes is doing enough to safeguard players, particularly children and young adults.
The government agency is responsible for ensuring the safety of products and services and that companies abide by consumer protection laws.
It was instructed to investigate lottery or casino-like elements in games by the minister for public administration, Ardalan Shekarabi, and is due to produce its findings by October 1, GamesIndustry.biz reports.
A spokesperson for Swedish games industry trade association Dataspelsbranschen told the site the organisation welcomed the review.
"We agree that it is a consumer protection issue (rather than gambling regulation as some have suggested) and welcome support and guidance in protecting the consumers," they said.
"The industry has of course already taken action in light of the criticism, through the introduction of new indicators in the age rating systems and in Sweden we are in the process of starting a scientific advisory council on responsible game design (not limited to business models)."
In April 2018, the Netherlands Gaming Authority and the Belgian Gaming Commission declared that certain types of loot boxes were in violation of gambling laws, leading to a crackdown on their inclusion in games.
Earlier this week, Grand Theft Auto publisher Take-Two said it's not worried about a potential US ban on loot boxes as the controversial mechanic only accounts for a small amount of its sales.