Super Monkey Ball game rated for Switch, PS4 and Xbox One
Classic puzzle action series appears on ratings site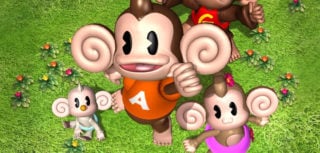 Sega is planning a revival for its Super Monkey Ball series, according to new online listings.
According to a Taiwan ratings board page (backed up by an earlier Japanese trademark), a new instalment in the classic puzzle action series will release for Nintendo Switch, PS4 and Xbox One.
Super Monkey Ball first appeared as a Nintendo GameCube launch title.
The game has players tilting a series of increasingly difficult 3D mazes, with the goal of guiding their monkey-in-a-ball to the end goal.
Super Monkey Ball is also known for its inventive mini-games, including the popular multiplayer modes Monkey Target, Monkey Race and Monkey Fight.
The series saw dozens of new instalments but none in the current-generation of consoles. You have to go back to 2010's Step & Roll (Wii) for Super Monkey Ball's last home console instalment.
Super Monkey Ball was originally directed by Toshihiro Nagoshi, the Sega designer who went on to helm its popular Yakuza series.
Sega was unavailable for comment at the time of publication.