Super Monkey Ball: Banana Mania has been officially announced
The compilation contains HD remasters of the first three Super Monkey Ball games.
Sega has officially announced Super Monkey Ball: Banana Mania for Nintendo Switch, PC, Xbox One, Xbox Series X|S, PS4 and PS5.
The game, which was announced during a Nintendo Direct on Tuesday, will release on October 5 and contain remasters of Super Monkey Ball 1, 2 and Deluxe.
Screenshots and box art for Banana Mania leaked yesterday ahead of the official announcement.
The title was rated by the Australian Classification board in mid-April, leading many to believe an official reveal was imminent.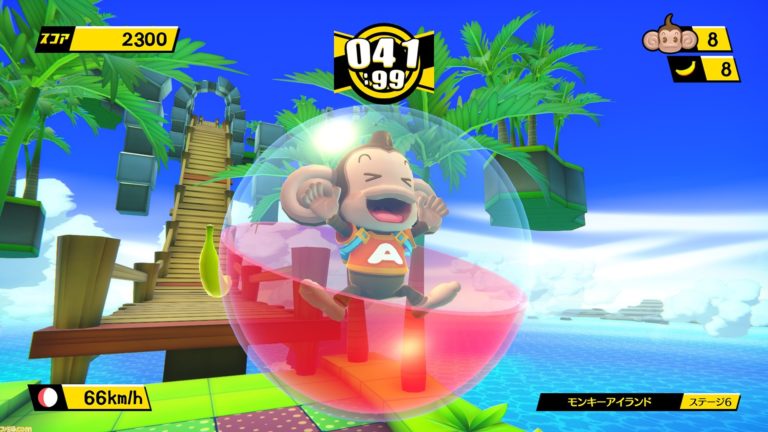 It was also rated in Brazil this month, with the country's classification board listing the game for PS5, Xbox Series X/S, Switch, PS4, Xbox One and PC.
Sega has been tipped to release a new Super Monkey Ball game for much of the past year. Matt Brian, who is the voice of the Monkey Ball series' announcer, posted a number of hints towards an upcoming reveal on his Instagram page last summer.
In one post he wrote: "Playing a friend's Switch. SuperMonkeyBall of course! I need to stop shouting out "Ready, Go!" You all understand. September will be amazing for what's to come."
In an earlier post covering the closure of Sega's flagship Akihabara arcade, Brian wrote: "Akihabara arcade closing which means that the flow goes to Super Monkey Ball X. This month the ground will shake. Stay tuned!"