Super Mario RPG's original director not involved in the remake but 'very pleased' about it
Chihiro Fujioka has previously expressed a desire to make another Mario RPG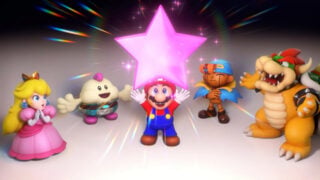 Super Mario RPG: Legend of the Seven Stars co-director Chihiro Fujioka has said he's delighted that Nintendo is remaking the game.
The remake, simply titled Super Mario RPG, was announced last month and will be released for Nintendo Switch on November 17, 2023.
Fujioka, who co-directed 1996's SNES original, isn't working on the remake in any capacity, but has said he's very much looking forward to playing it.
"I am not involved in the remake," he tweeted in response to a fan asking if he's contributing to the title. "But I am very surprised and pleased with the news!"
In response to another fan who thanked him for his work on the original game, Fujioka also said (via Reddit): "Thanks for your message! I too am very happy and looking forward to November!"
Fujioka has previously said that he'd like his final game to be "another Mario RPG if possible".
Super Mario RPG's original composer, Yoko Shimomura, recently confirmed she's returning to handle the music for the remake.
"Originally released on Super NES, Super Mario RPG has been overhauled with new graphics," according to Nintendo.
"Join Mario, Bowser, Princess Peach, and original characters Mallow and Geno, in an RPG filled with twists, turns and treasure.
"Mario must team up with his allies to face down a menacing force known as the Smithy Gang in order to recover seven stars and repair the Star Road."
Related Products
Other Products
Some external links on this page are affiliate links, if you click on our affiliate links and make a purchase we might receive a commission.