Super Mario movie producer says Chris Pratt criticism 'will evaporate' when people hear him
Chris Meledandri also noted that the movie is "three quarters done"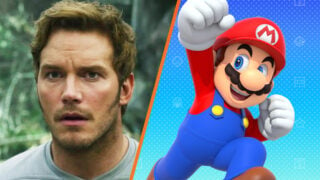 The producer of the Super Mario movie has stated that the film is now 75% complete.
Illumination founder and CEO Chris Meledandri took part in an onstage discussion at the CineEurope trade event in Barcelona, where the topic of the Mario film was raised.
In particular, Meledandri discussed the casting of Chris Pratt as Mario, a move that has been considered controversial among some fans of the franchise.
"Chris was cast because we felt he could give a great performance as Mario," Meledandri said, according to Variety. "And now that we've done about 15 recording sessions, and the movie is three-quarters done, I sit here and say that I love his performance as Mario."
Deadline reports that Meledandri also said: "When people hear Chris Pratt's performance, the criticism will evaporate. Maybe not entirely – people love to voice opinions, as they should."
He added: "I'm not sure this is the smartest defence, but as a person who has Italian-American heritage, I feel I can make that decision without worrying about offending Italians or Italian-Americans. I think we're going to be just fine. Especially because he's given such a strong performance."
Meledandri, who was nominated as a new outside director of Nintendo in May 2021, also discussed Illumination's relationship with Nintendo as a result of the movie's production.
He referred to the partnership as "the fulfilment of a really important objective," saying: "Nintendo is one of the companies we respect and hold in high esteem – this collaboration, I think, is unprecedented in its closeness."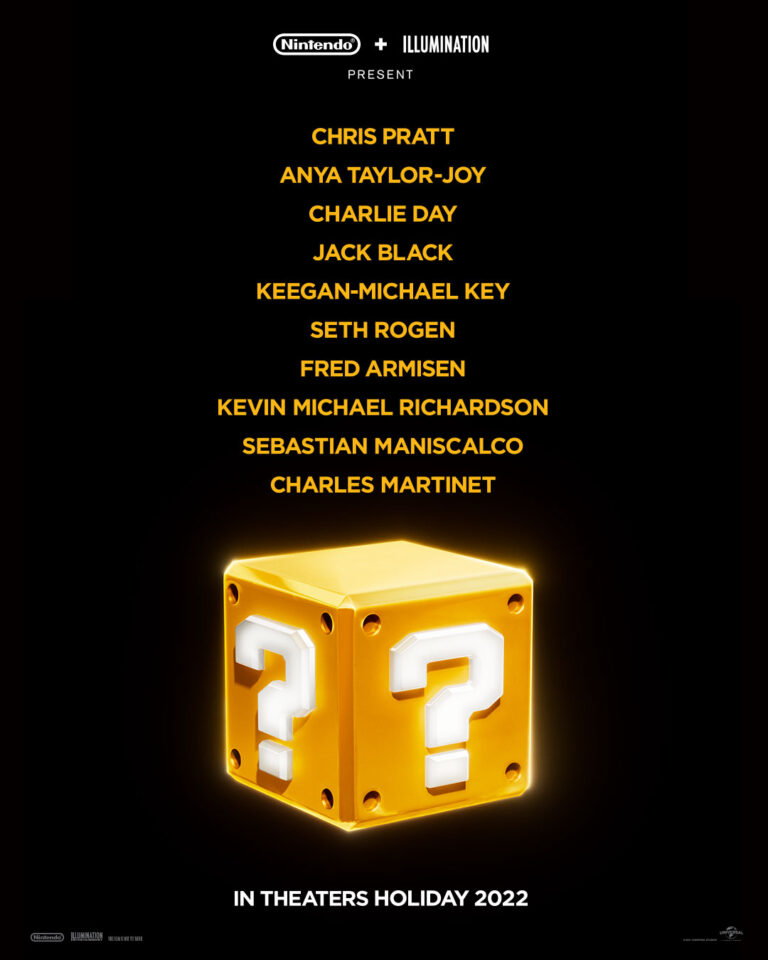 Meledandri had previously defended Pratt's casting as Mario when approached by a reporter at LAX airport in November last year.
"All I can tell you is the voice that he's doing for us and Mario is phenomenal," he replied. "I can't wait for people to hear it."
He was then asked why an Italian wasn't cast for the role (despite the fact that Mario's usual voice actor Charles Martinet himself isn't Italian), to which he replied: "Well, as an Italian-American myself I understand the comments. Charlie Day, who's playing Luigi actually, comes from an Italian heritage. So that's our nod."
As for how much Pratt is going to lean into Martinet's thick Italian accent, Meledandri stated that Pratt wouldn't be adopting the same accent, but that the reason for this would be addressed in the film.
"We cover it in the movie," he explained. "So you'll see that we definitely nod to that, but that's not the tenor of the performance throughout the film."
Nintendo revealed during a Nintendo Direct presentation in September 2021 that The Lego Movie and Jurassic World star Pratt would be playing Mario in the upcoming CGI Super Mario movie, which is being co-produced by both Meledandri and Shigeru Miyamoto.
In addition to Pratt, Anya Taylor-Joy (Queen's Gambit) has been cast as Princess Peach, Charlie Day (Horrible Bosses) as Luigi and Jack Black as Bowser. Seth Rogen will also play Donkey Kong in the movie.
Related Products
Other Products
Some external links on this page are affiliate links, if you click on our affiliate links and make a purchase we might receive a commission.