Sunset Overdrive's director says he would 'love' to make a sequel
"I think there are a lot of stories that can be told in that universe," says Marcus Smith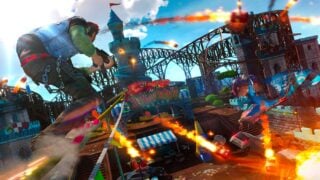 The co-director of Sunset Overdrive has said he would "love" the chance to make a sequel.
Released in 2014 for Xbox One and 2018 for PC, Sunset Overdrive was a well-received open-world shooter which has players using outlandish weaponry to fight an army of toxic mutants.
It was a rare foray into Xbox development for developer Insomniac Games, which had spent almost all of its then-20-year existence working on PlayStation. Following the huge success of Marvel's Spider-Man, the studio was acquired by Sony in 2019.
Asked if there was still life in the Sunset Overdrive franchise, co-director Marcus Smith told GQ: "I mean, never say never is my approach. Obviously, we're part of Sony now, but we own the IP and so there's nothing really stopping us other than we have a lot of really exciting things in our future."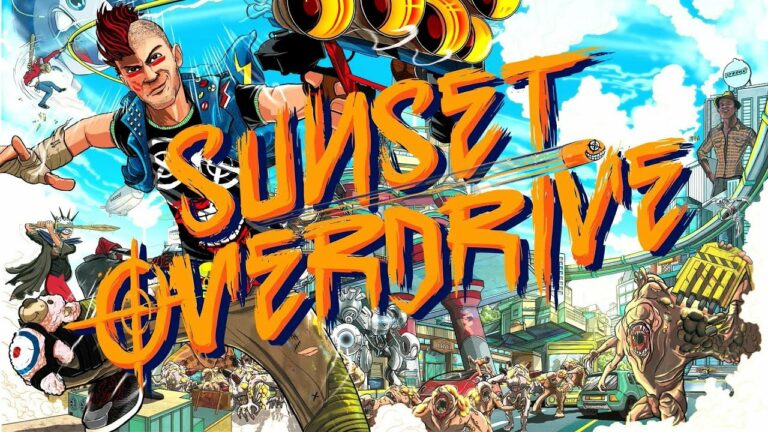 Pressed on whether he'd like to make another one, Smith responded: "I would. I think there are a lot of stories that can be told in that universe and I would love to return to it. I had a lot of fun making that game."
Sony Interactive Entertainment recently registered a trademark for Sunset Overdrive.
Insomniac has previously claimed that it owns the Sunset Overdrive IP, but the original game remains an Xbox One console exclusive (it released on PC in 2018).
Although the trademark registration isn't necessarily indicative of any plans to revive the game, it roughly coincides with Sunset Overdrive's other co-director, Drew Murray,  rejoining Insomniac this year, following a period working as the most senior designer at Xbox's The Initiative studio.
Insomniac is currently working on Ratchet & Clank: Rift Apart, which is scheduled for release exclusively for PlayStation 5 on June 11, 2021.