Sundered: Eldritch Edition is the next free Epic Games Store title
It will replace the first two Darksiders games and Ubisoft's Steep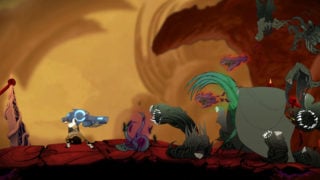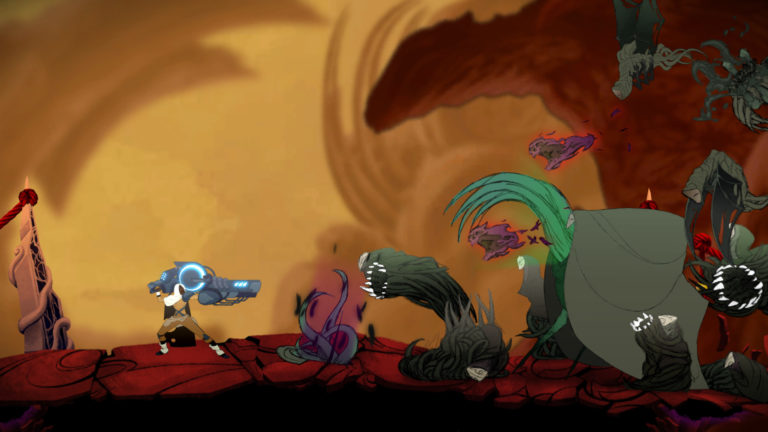 Sundered: Eldritch Edition will be the next free Epic Games Store title.
Developed by Jotun studio Thunder Lotus Games, "Sundered is a chaotic hand-drawn metroidvania where you resist or embrace ancient eldritch powers… in an ever-changing world inspired by the works of H.P. Lovecraft."
The PC version of the game has a Metascore of 74 on review aggregation site Metacritic.
It will be available free on the Epic Games Store from 11am ET / 8am PT / 4pm UK on January 9.
Sundered will replace the first two Darksiders titles and Ubisoft's extreme sports game Steep, which are currently free to download.
This week's free game was originally meant to be For The King, but its release on the Epic Games Store has been delayed.
Epic has been giving away free games on its digital storefront for more than a year.
The company originally launched a bi-monthly free game offer in December 2018 but said in May 2019 that it was increasing the frequency of the offer to one free game per week.
Titles offered for free have included Alan Wake, For Honor, Limbo, This War of Mine, Overcooked, World of Goo, Transistor, The Witness, Hyper Light Drifter, Fez, Inside, Celeste, Metro 2033 Redux, Minit and Observer.