Summary: The 13 new games announced for Xbox Series X
Original IPs and established franchises make up Xbox's next-gen roster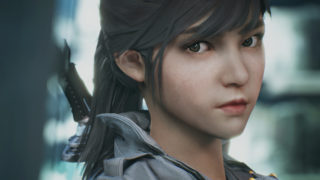 Microsoft revealed the first ever Xbox Series X gameplay during an Inside Xbox presentation streamed live on Thursday.
The broadcast saw the announcement of 13 games set to release on Xbox Series X, from a variety of developers located around the world.
These included action game Bright Memory Infinite, narrative-driven space combat shooter Chorus, and horror game Scorn.
Bandai Namco showed sci-fi combat game Scarlet Nexus, Curve Digital unveiled RPG The Ascent and there was another psychological horror game in The Medium, which features music by the composer behind Silent Hill.
Other original games featured in the presentation included first-person puzzle adventure Call of the Sea and co-op shooter Second Extinction.
More familiar to Xbox fans were glimpses at the next-gen Madden NFL 21, Codemasters' Dirt 5 and Vampire: The Masquerade – Bloodlines 2. Sega also confirmed Yakuza: Like A Dragon will be an Xbox Series X launch game.
Finally, Xbox offered viewers the first look at Assassin's Creed Valhalla running in-engine of Xbox Series X. The Ubisoft title is set to release for various platforms later this year.
Microsoft said it will announce new games from first-party studios Double Fine, Ninja Theory and Obsidian during another Inside Xbox live stream in July, which will also be used to show off Halo Infinite.
---
Call of the Sea
Call of the Sea is an otherworldly first-person adventure puzzle game developed by indie studio Out of the Blue and published by Raw Fury. Players step into the shoes of Norah, who has travelled to the South Pacific in the 1930s on a search for her missing husband.
The Medium
Releasing for Xbox Series X and PC during the 2020 holiday season, Bloober Team's (Blair Witch, Observer, Layers of Fear) "most ambitious project to date" sees players assume the role of Marianne, a medium living across the real and spirit worlds. "The Medium is a tension-fuelled, psychological horror game built around a central motif: how your perspective changes your perception," Bloober says.
Scorn
Independent studio Ebb Software's first person horror adventure will be exclusive to Xbox Series X when it releases during the console's launch period. "Scorn lures players into a claustrophobic underworld populated with mis-shapen organic forms dripping with unnamed fluids. You will find yourself entirely alone, with only your senses and instincts to guide you through the non-linear nightmare of interconnected spaces."
Bright Memory Infinite
FPS and action fusion Bright Memory: Infinite is the work of a one man team at FYQD-Studio. Set in 2036, it sees players investigating a strange phenomenon occurring in the skies around the world. "It is soon discovered that these strange occurrences are connected to an archaic mystery – an as-of-yet unknown history of two worlds, about to come to light…"
Chorus
Chorus is a space-combat shooter from German developer Fishlabs and parent company Deep Silver. Set for release in 2021 for Xbox One, Xbox Series X, PS4, PS5, PC and Stadia, it sees players take on the roles of Nara and her sentient starfighter Forsaken as they battle to free the galaxy from oppression.
Second Extinction
"Second Extinction is an intense 3 player co-op FPS, where you work as a team to take down large groups of savage mutated dinosaurs. Fight through a maelstrom of bullets, bombs, teeth, claws and gore, it's up to you to reclaim Earth!"
Scarlet Nexus
"In a far distant future, humanity's last hope falls into the hands of an elite group of psionic soldiers, who battle an invincible threat known as, Others. Unravel the mysteries of a Brain Punk future caught between technology and psychic abilities in, SCARLET NEXUS."
The Ascent
"The Ascent is a solo and co-op action RPG set in a cyberpunk world. The mega corporation that owns you and everyone, The Ascent Group, has just collapsed. Can you survive without it?"
Developed by the Assassin's Creed IV: Black Flag and Assassin's Creed Origins team at Ubisoft Montreal (plus 14 support studios), Valhalla features protagonist Eivor, a Viking raider and clan leader. It will be released during the 2020 holiday season for Xbox Series X, PlayStation 5, Xbox One, PlayStation 4, Stadia, and for PC through the Epic Games Store and Ubisoft Store.
Madden NFL 21
The next entry in EA's long-running series was unveiled by Super Bowl MVP and Madden NFL 20 cover athlete Patrick Mahomes. Players who purchase Madden NFL 21 on Xbox One by December 31, 2020 can upgrade to the Xbox Series X version at no additional cost until March 31, 2021.
Dirt 5
The globetrotting off-road racer will debut in October and release this year for Xbox Series X. It will support Microsoft's Smart Delivery scheme, which lets players buy a game once and play it across multiple Xbox generations. It will include a story mode starring Troy Baker and Nolan North, plus 12-player multiplayer and four-player offline split-screen modes.
Vampire: The Masquerade – Bloodlines 2
Releasing for PC and consoles including PS4, Xbox One and Xbox Series X in 2020, Bloodlines 2 challenges players to rise through vampire society by stalking prey across Seattle's districts. "Enter uneasy alliances with the creatures who control the city and uncover the sprawling conspiracy which plunged Seattle into a bloody civil war between powerful vampire factions."
Yakuza: Like A Dragon
Yakuza: Like a Dragon will be an Xbox Series X launch game. "Become Ichiban Kasuga, a low-ranking yakuza grunt left on the brink of death by the man he trusted most. Take up your legendary bat and get ready to crack some underworld skulls in dynamic RPG combat set against the backdrop of modern-day Japan."
Related Products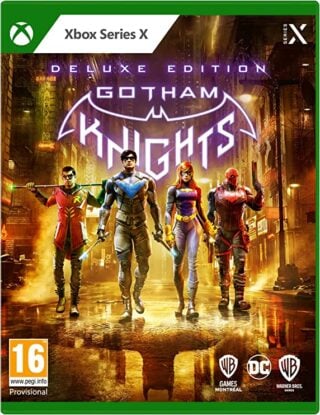 Gotham Knights - Deluxe Edition (Xbox Series X|S)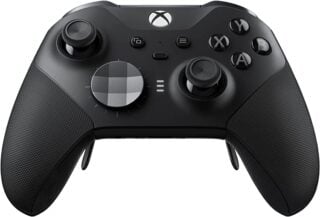 Xbox Elite Series 2 Wireless Controller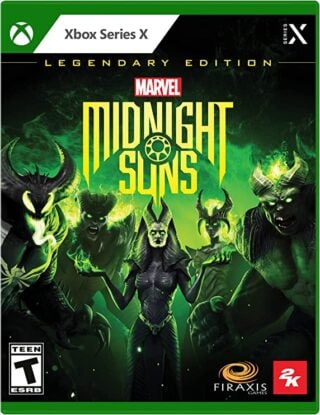 Marvel's Midnight Suns - Legendary Edition (Xbox Series X|S)
Other Products
Some external links on this page are affiliate links, if you click on our affiliate links and make a purchase we might receive a commission.