Suda and Swery are still trying to make a horror game happen
The No More Heroes and Deadly Premonition creators announced Hotel Barcelona in 2019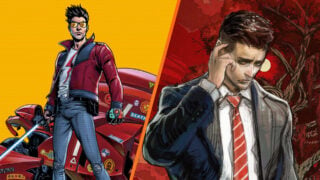 Goichi Suda has revealed that he still plans to make a horror game with Hidetaka 'Swery' Suehiro.
The No More Heroes creator – who often goes by the name Suda51 – teamed up with the Deadly Premonition creator (often known as Swery65) during an IGN Japan stream in 2019, where the pair announced they wanted to make a horror title called Hotel Barcelona.
At the time that game hadn't been started, with the pair merely knocking around ideas during the conference.
The game would potentially feature multiple timelines, have a "100% evil protagonist" and have a murder-mystery element where people would be killed in the hotel referred to in the title.
Suda and Swery also stated that they potentially wanted Devolver Digital to publish the game, causing the indie publisher to tweet that it knew nothing about it but was keen to receive a pitch.
No more news has been heard about the game since late 2019, however, possibly due to the arrival of the COVID-19 pandemic just a couple of months after the pair's announcement.
Now, however, Suda has revealed that Hotel Barcelona is still a going concern. During a Reddit AMA earlier today, Suda was asked if the collaboration was still going to happen one day.
"I contact Swery65 at least once every 2 to 3 months, even during COVID, about how to make Hotel Barcelona happen," Suda replied.
"It really depends on the timing, since it gets heavily influenced on the work I'm doing at that period."
Suda is currently putting the finishing touches to No More Heroes 3, which is due for release in August. Developed by Grasshopper Manufacture, No More Heroes 3 was initially planned for release in 2020 but was delayed due to the coronavirus pandemic.
Swery, meanwhile, has been quiet following the release of Deadly Premonition 2 last year. The horror sequel was slammed by critics and players for its severe performance issues and its questionable handling of trans characters.
Related Products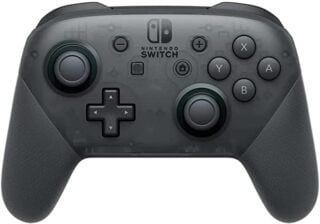 Nintendo Switch Wireless Pro Controller
Pokémon Scarlet and Violet Dual Pack
Other Products
Some external links on this page are affiliate links, if you click on our affiliate links and make a purchase we might receive a commission.