Subscription services reportedly account for 4% of North American and European game markets
Xbox Game Pass commands a 60% share of the subscription market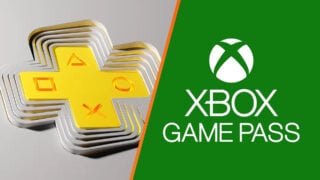 Gaming subscriptions account for 4% of total revenue generated by the North American and European game markets, it has been claimed.
Ampere Analysis research director Piers Harding-Rolls believes subscription services like Xbox Game Pass, PlayStation Plus and Nintendo Switch Online generate $3.7 billion annually.
That compares to almost $81 billion generated from other spending on games, Axios reports.
Microsoft's Xbox Game Pass service, which charges up to $15 / £11 monthly and has attracted 25 million members since launching in June 2017, commands about a 60% share of the subscription market, according to Harding-Rolls.
While the subscription market is clearly not insignificant and is growing, it appears there may be a misconception among some people about the current scale of it.
Xbox boss Phil Spencer said this month that he's frequently asked by developers whether their titles have to be on Game Pass to stand a chance of being successful on the company's consoles.
"I also want to make clear to people that are out there that for us at Xbox, there's not one business model that we think is going to win," he said. "I often get asked by developers, 'if I'm not in the subscription am I just not viable on Xbox anymore?' and it's absolutely not true.
"Like we look at retail of people selling games, buying games, it's an important part of our P&L [profit and loss statement], you know that. And it's something that we invest resources in to enable our developers to do great work there."
On Tuesday, Sony Interactive Entertainment announced its expanded PlayStation Plus service, which includes a library of legacy and classic games, among other features.
In a GamesIndustry.biz interview accompanying the announcement, PlayStation boss Jim Ryan said he doesn't think gaming subscription models will ever dominate like Spotify and Netflix do in music and film.
"Subscription has certainly grown in importance over the course of the last few years," he said. "Our PlayStation Plus subscriber number has grown from zero in 2010, to 48 million now. And we anticipate, for our services, that we will see further growth for the subscriber number.
"But the medium of gaming is so very different to music and to linear entertainment, that I don't think we'll see it go to the levels that we see with Spotify and Netflix."
Instead, Ryan said he believed that players would continue to flock toward live service games similar to Fortnite and Call of Duty Warzone. Under his leadership, SIE has started investing more in online games via deals such as its $3.6 billion purchase of Destiny creator Bungie.