Studio behind Soulslike Bleak Faith addresses allegations of Elden Ring asset 'theft'
Update: Archangel will replace the assets it says it bought from the Epic Games Store in good faith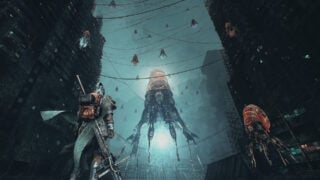 The studio behind a newly released Soulslike game has defended itself from allegations that it stole assets from Elden Ring.
Bleak Faith: Forsaken was released on March 10 and currently has 'mixed' reviews on the Steam store, with negative reviews citing numerous bugs at launch.
However, controversy was sparked when Dark Souls modding tool developer Meowmaritus posted a video showing footage from the game next to footage from Elden Ring.
When compared side by side, the player and enemy animations in each video appear to be identical, suggesting the animations were lifted from Elden Ring and used in Bleak Faith.
"Saw this footage floating around," Meowmaritus wrote. "Bleak Faith: Forsaken is 100% using animations ripped directly 1:1 from Elden Ring.
"I do NOT condone people using my DS Anim Studio software to aid in exporting animations to include in commercial products or sell them on Epic Games Store."
While numerous players immediately accused Bleak Faith developer Archangel Studios of plagiarism, one of the game's artists has now claimed they were unaware where the assets originally came from.
In a statement made on the official Bleak Faith Discord server on Saturday, developer 'überfaith42' claimed that the animations were purchased as part of an asset pack made available for sale on the Epic Games Store.
"We're always been transparent about using the Epic Marketplace for animations that are good and fit our theme," they wrote. "The rest I made – we just needed more variety and I'm not an animator by trade, I had to learn for this game."
"The only other things from the Epic Marketplace that I use is for generic VFX that was a waste of time to make since I'd make things that looked virtually the same anyway, and things that are so generic (like some rocks) that didn't require artistic direction.
"The entire world was built by hand. So about 10% of the art is outsourced, whereas AAA companies outsource about 70% of their art (since they have the budget, we don't have that option and so any idea we have needs to be made in-house)."
The artist linked to the Epic Games Store asset pack they claim the animations came from, but the link now directs to a 'not found' page on the store.
Update
Archangel has said it will replace the assets it was accused of plagiarising after Epic said it was unable to verify the copyright of the animation packages.
In a statement, the studio said it had received the following message from the escalation team at Epic: "Pursuant to the Marketplace Distribution Agreement, each Marketplace seller represents and warrants to Epic that they have appropriate rights to upload their content. As with any store that hosts third-party content, however, Epic is not in a position to independently verify such rights, and Epic makes no such guarantee to purchasers of the content."
Archangel said of Epic's response: "This is not satisfactory for us and so we have taken the decision to replace the assets purchased from the store over the next several days. (Some changes we included in the recent patches, and more are coming in the next few days). Certainly this has been a huge lesson for us and hopefully other indie creators out there too that assets on these storefronts seemingly cannot be purchased in good faith."
The following day, überfaith42 returned to the Discord to add that they were working on alternative animations, "even if it all turns out to be fine and nobody has a problem and this seller is a legit person/s".
"I want to stress this decision comes currently purely out of an artistic lens, as an artist I take pride in all the manual work and unique things I've built over the course of these many years," they added.
"I wanted the game to stand out and bring its own flare in as many ways as possible. I definitely wasn't aware any of animations were really similar to anything else, I just thought we were doing business with a legitimate entity and that their work fit our vision of the combat.
"If it turns out that this seller is illegitimate, we will have all been victims of nefarious behavior."
Related Products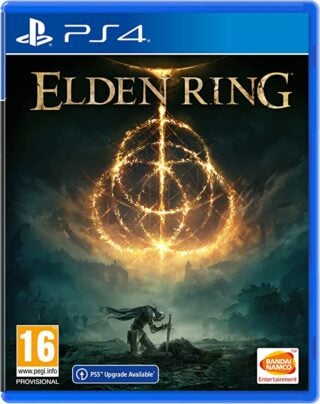 Elden Ring (PS4)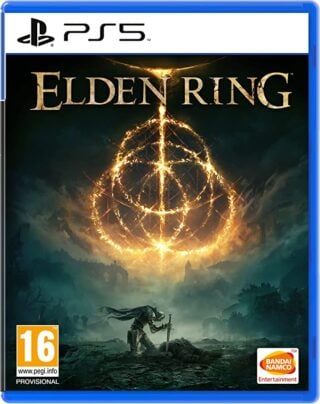 Elden Ring (PS5)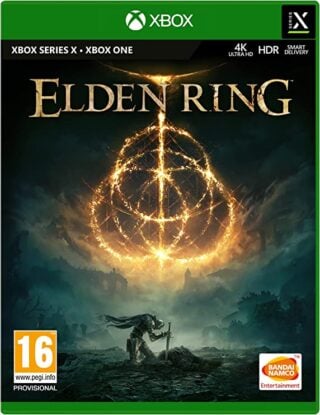 Elden Ring (Xbox)
Other Products
Some external links on this page are affiliate links, if you click on our affiliate links and make a purchase we might receive a commission.