Streets of Rage composer Yuzo Koshiro wants to crowdfund more albums
The celebrated video game musician is keen to release more soundtracks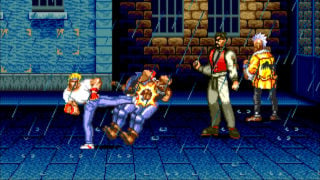 Noted video game composer Yuzo Koshiro has expressed a desire to release more music through crowdfunding campaigns.
The musician, best known for his exceptional soundtracks for the Mega Drive games Streets of Rage and Streets of Rage 2, explained on Twitter that he's considering making more albums and wants to crowdfund them.
Koshiro's tweet states that he's still trying to decide whether to go ahead with the projects and is asking his fans and followers if they're interested, possibly to gauge interest.
In a follow-up tweet, he also states: "I'm considering various albums. I would like the first one to be something in the FM synthesis music."
Koshiro's iconic Streets of Rage soundtracks were produced using the Mega Drive's Yamaha FM-synth sound chip, so fans of his work may be hoping that this potential future album will have a similar sound.
As a veteran of video game composing, Koshiro has been making game music since 1986. His other notable works include The Revenge of Shinobi, Actraiser and the Ys series, and he also co-composed the score for Shenmue.
Most recently, he returned to the Streets of Rage series to compose some new tracks for Streets of Rage 4, alongside Street Fighter II composer Yoko Shimomura, Jet Set Radio composer Hideki Naganuma and Ninja Gaiden composer Keiji Yamagishi.