Streets of Rage 4 is getting paid DLC with new fighters and character customisation
Mr. X Nightmare DLC also includes a Survival Mode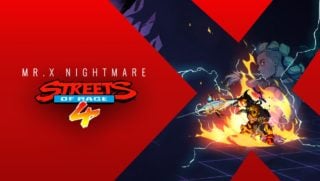 Dotemu has announced a paid DLC pack for Streets of Rage 4, which is set to add new characters and modes to the beat-em-up.
Set for release later this year, the Mr. X Nightmare DLC will add three new fighters including Estel Aguirre, who appeared as a boss in the vanilla game.
Mr. X Nightmare also introduces a Survival mode, which "challenges players to elevate and prove their true capabilities through special tests of skill", more details on which will be revealed in the near future.
Finally, Dotemu says players can build their own personalized fighting style with new moves via incoming character customization, while extra weapons and enemies are also set to appear.
Mr. X Nightmare also includes new original music from Tee Lopes, a composer previously featured in Sonic Mania, League of Legends, and Monster Boy and the Cursed Kingdom.
In addition the paid DLC, a free update is also in the works which adds a "New Mania+" difficulty, training modes and "fresh color palette options" for characters.
Co-developed by Dotemu (Windjammers), Lizardcube (Wonder Boy: The Dragon's Trap) and Guard Crush Games (Streets of Fury), Streets of Rage 4 was the first mainline instalment in the beat 'em up series for over 25 years when it released last year.
Reuniting characters Axel, Blaze and Adam while introducing new fighters and combat features in a hand-drawn art style, the game supports two-player online and up to four-player offline co-op.