Stop misusing words 'addictive' and 'gaming' says trade body boss
Ukie argues industry must be more careful how it uses language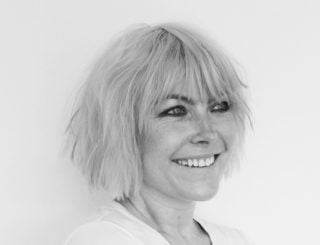 Jo Twist, CEO of UK games industry trade body Ukie, has called on the industry to be more careful with its use of language, warning that it's easy to reinforce negative perceptions of interactive entertainment.
With the marketplace under increased scrutiny following the World Health Organisation's decision to recognise 'gaming disorder' as an international disease, Twist urged those with a platform to "step up" and speak in a considered manner so as not to provoke what she calls a "cultural bias" against the games industry.
"Semantics and language matters," she said at the Develop conference in Brighton, GamesIndustry.biz reports. "I get really annoyed when I see game reviews and they say [this game is addictive], when actually what they mean is, 'this game is really well designed, this game is good, you should play this game.'
"It's not fucking addictive," she continued. "We need to mind our language when we're using these words because, unfortunately, what happens is the public sphere, politicians, press, people who don't understand games, listen to this, and they believe us when we say, instead of this is a really good game or a really well designed game, it's addictive."
According to Ukie, the global games audience is estimated between 2.2 and 2.6 billion. Most of the people who play games wouldn't refer to themselves as a "gamer" and Twist is against the use of the word, which makes the pastime sound exclusive rather than something that's open to everyone.
"Gaming" too has connotations with gambling or "gaming the system," she said.
"I hate these words, and I think it's really time that we did think about this quite seriously because it's our responsibility not just to respond to some of these narratives, but to shape the narrative ourselves," Twist said.
"We are in charge of the most powerful communications system of the 21st century; games are really important to us, it's our responsibility to shape how we talk about this."
The trade body boss said that recent challenges facing the games industry, such as the loot box controversy or the World Health Organisation's gaming disorder classification, are "part of our cultural birthing pains".
She said: "We've got to just step up and go, 'Okay, listen, this is a cultural bias you have'. It's not necessarily generational, but it is going to evolve. People will understand that this is the way this world works… it's how people choose to be entertained, as well as watching Netflix as well as watching these things that we call TV. It's just part of our culture now."