Stellaris mobile game taken offline on launch day after using Halo artwork
Paradox Interactive apologises and plans to perform a "full content sweep"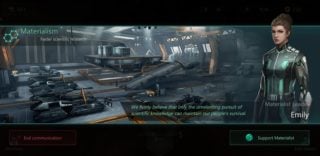 Paradox Interactive has taken new mobile game Stellaris: Galaxy Command offline on its launch day after it was found to contain assets from Halo 4.
An iOS and Android beta for the sci-fi strategy game, which sees players tasked with rebuilding civilisations in the aftermath of an interdimensional invasion, was released in Australia, Canada, New Zealand and Sweden on Tuesday.
However, Reddit users soon spotted misappropriated assets originally created by 343 Industries technical art director Kenny Kagnusson, Polygon reports.
Paradox apologised via Twitter and said it was temporarily taking the game offline in order to remove the assets in question and perform a "full content sweep" for other potential issues.
"We have learned that artwork inside Stellaris: Galaxy Command was taken from another source," it said. "We are immediately removing this content from the game and we are deeply sorry to our fans and to the affected creators."
Paradox added: "This was a clear mistake on our part, and we are working to fix it as quickly as we can. We trust [developer] Gamebear to make things right for Galaxy Command and we will work closely with them to ensure this game meets the high standards our players deserve.
"We're sorry this happened, and we will do better."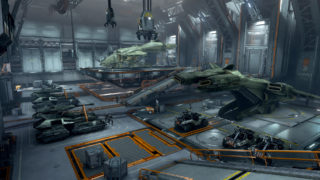 Stellaris released for PC in 2016 and for consoles in 2019. It joined the Xbox Games Pass for console line-up in August and is among the next wave of titles coming to Xbox Game Pass for PC.
Paradox's Surviving Mars and its Space Race DLC are currently free to download from the Epic Games store until Thursday October 17. Released in March 2018, Surviving Mars is a sci-fi city builder about colonising and surviving on the red planet from Haemimont Games, the studio behind Tropico 3-5.