Steam will host 40+ game demos originally planned for GDC
Limited time promotion starts this week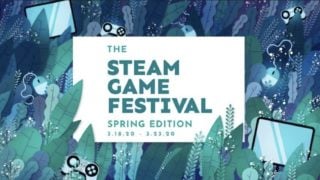 Geoff Keighley has announced the Steam Game Festival, a promotional event which will enable PC players to sample demos of over 40 games via Valve's store this week.
The promotion is a follow-up to December's The Game Festival, a digital spin-off of the Game Awards which offered limited time demos of 14 unreleased games coinciding with the annual awards show.
"With 40+ titles featured, the Spring Edition Highlights an even larger selection of games from studios who missed out on the chance to demo their games at showcases like Indie Megabooth, Day of the Devs, and The Mix during this year's GDC," Keighley said.
The ongoing coronavirus pandemic resulted in the cancellation of Game Developers Conference 2020, which was scheduled to run this week, although a series of talks originally due to be given at the event are now being streamed online instead.
The Steam Game Festival will be held from March 18, 2020 at 10am PDT / 5pm GMT until March 23, 2020 at 10am PDT / 5pm GMT.
"We'll have more editions of the Festival throughout the year to connect gamers around the world to content you can play at home," Keighley added.
"Stay tuned for more details! And we're working hard to make the Festival available on more platforms too."