Steam Link app now available for iOS devices
Stream your Steam library to iPhone, iPad, iPod touch or Apple TV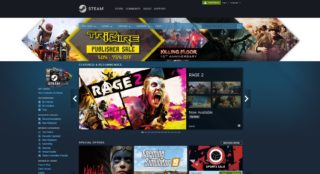 The Steam Link app has finally been made available for iOS devices, a year after launching on Android and initially being rejected by Apple.
The app enables users to pair an MFI or Steam controller to an iPhone, iPad, iPod touch or Apple TV, connect to a host computer running Steam via a 5Ghz network or ethernet cable, and start playing Steam games on their chosen Apple device.
According to Valve, the free app was originally approved for iOS release in May 2018, but shortly after the Steam maker publicly announced it, "Apple revoked its approval citing business conflicts with app guidelines that had allegedly not been realized by the original review team".
Valve contested the decision, arguing that the app functions as LAN-based remote desktop "similar to numerous remote desktop applications already available on the App Store", but Apple denied the appeal.
Valve said at the time it hoped Apple would reconsider its decision, and it seemingly continued working on the app in a bid to make it more appealing to the platform holder, even reportedly removing the ability to directly purchase Steam products through the app itself. Instead, purchases must be made from the host computer paired to the Apple device.
Valve discontinued its physical Steam Link device last year. However, it remains in the hardware business with the upcoming release of Valve Index.
Pre-orders for the VR headset went live on May 1, with Valve saying it planned to start shipping "in limited numbers" by July 1 in the US and EU.