Steam breaks concurrent user record
Online users topped 18.8 million on Sunday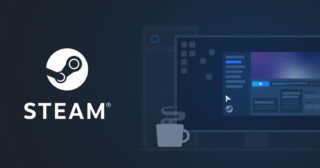 Steam reportedly broke its record for concurrent users over the weekend.
Valve's platform had 18,801,944 concurrently online users at 2.20pm on Sunday, breaking a two-year-old record.
However, as noted by SteamDB, only 5,938,457 of those players were in-game at the time, compared to approximately seven million in-game players when the previous concurrent user record was set.
Valve recently revealed the best-selling and most-played Steam games of 2019.
As part of its Best of 2019 round-up, it listed the top 100 selling titles measured by gross revenue and the most played games based on their highest peak simultaneous players.
Earlier this month Valve introduced new Steam features making it easier for users to buy and manage game soundtracks.
Steam's market dominance has faced a significant new threat over the past year from the Epic Games Store, which launched in December 2018 and has targeted market share through the signing of high-profile exclusives and regular free game giveaways.
Epic said in mid-January that the Epic Games Store had amassed 108 million PC customers who had spent $680 million through the digital storefront.