Statue maker Gaming Heads claims Sony told it to destroy all PlayStation themed stock
It's now telling pre-order customers to contact Sony about refunds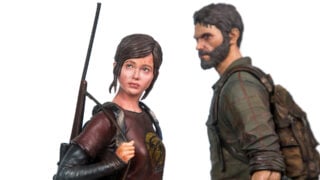 Video game statue manufacturer Gaming Heads claims it has been told to destroy all its licensed PlayStation stock.
According to the company, this includes items currently in stock (including The Last of Us Part II Ellie statues, Jak 3 statues and God of War statues and busts).
It also includes pre-order items, such as its Sly Cooper statue, The Last of Us Ellie & Joel diorama, Bloodborne statue and Ratchet & Clank statue.
An 'open letter' posted on the company's Twitter account suggests the decision was made by Sony, but doesn't explain why it made this decision.
It also namechecks PlayStation's group manager of commercial partnerships, Judy Ward, gives out her email address and tells pre-order customers to contact her "about your (now cancelled) order, payments, refunds etc. and what they will do for you".
"We have worked with Sony PlayStation for more than 10 years to bring you some of the best video game collectibles and have been trying hard to get them to change their mind," the statement claims.
"They know you have paid your hard-earned money for items that are ready to ship to you or that are in production but unfortunately, after doing all that we can, they have told us not to ship your orders to you – 'our business priorities remain unchanged', a recent direct quote from Sony."
It also tells pre-order customers that Sony "has already received royalty payments from you on your orders that Sony PlayStation now wants us to destroy and not ship to you".
It adds: "We remember Sony PlayStation's old tagline that they are 'for the players', but given their recent decision that they know adversely affects those in the collecting community willing to spend more on Sony PlayStation merchandise than an actual console, we are now not so sure."
It should be noted that Sony has not delivered its side of the story yet, and as such it's not yet clear why it decided to end the partnership.
Some customers have reacted with anger directed at Gaming Heads itself, particularly its apparent attempt to direct customers towards Sony for potential refunds.
"When I pre-ordered the Joel and Ellie statue, that was a transaction with Gaming Heads, not Sony," one customer replied. "You need to refund the money we all gave Gaming Heads to produce these products. Don't tell us to go to your licensor to get it."
Some collectors in a Facebook group dedicated to Gaming Heads statues have also responded to the open letter with cynicism.
"To anybody wondering, this is just Gaming Heads destroying a ton of stuff for a tax write off, and hoping you don't sue (which you won't) or file a chargeback (which you should)," user Matthew Duffy alleged.
"Definitely file the chargeback asap and get that refund. I don't know why I'm still even in this group, haven't bought from them in years and years due to shady shit like this."

Customer Aria Ahmer added: "I dont understand why I need to contact Sony when we have been dragged through the loop for Sly and Kratos. You should at least be giving refunds for them yourself anyway with how bad the process has been. How is it our fault you paid Sony for royalties before fulfilling orders?"
The company has been replying to users on the Facebook group, reiterating that it wants them to contact Sony to sort out the situation, rather than issuing refunds itself.
"Please remember that it is Sony PlayStation that has made the decision to have your statues destroyed, and that it is Sony PlayStation that required and received royalty payments on your orders that they now do not allow to ship to you," the company claimed in a reply to one Facebook user.
"Many Community members just want what they have ordered as some have waited years to receive their statue (e.g. Sly Cooper statue). That is why we ask all those Community members effected by Sony PlayStation's decision to contact Sony PlayStation as they have the power to make things [right]."
Related Products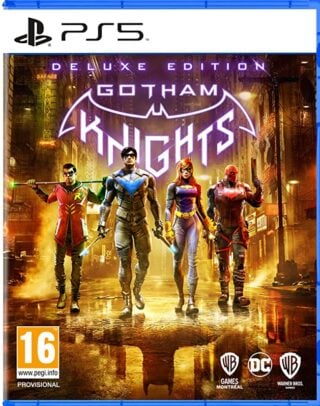 Gotham Knights - Deluxe Edition (PS5)
Other Products
Some external links on this page are affiliate links, if you click on our affiliate links and make a purchase we might receive a commission.