Starfield has been rated R18+ in Australia for 'high impact' drug use
The same classification board previously gave Skyrim a 15+ rating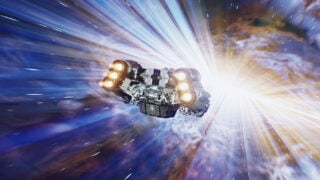 Starfield has been given a Restricted (R 18+) rating by the Australian Classification board due to its portrayal of drug use.
When rating games, the board breaks down each game into six categories – sex, nudity, themes, language, violence and drug use – and rates their potential impact on players.
While its Starfield rating noted that there was no sex and "very mild" nudity, it also noted a "moderate impact" for 'themes' and bad language, as well as a "strong impact" for violence.
However, under the 'drug use' category, the board gave its highest rating, 'high impact', pushing the game to an R18+ classification.
It's not yet clear what this drug use entails, or what makes it so severe in the eyes of the Australian ratings board.
An R18+ rating means it's illegal for anyone under the age of 18 to buy the game, and may also "include content that may be offensive to sections of the adult community".
The rating could be considered high compared to other major Bethesda games. The 2021 Anniversary Edition of Skyrim was only given a Mature Audiences (MA 15+) rating, for "strong horror themes and violence".
MA 15+ ratings were also given to Fallout 3, Fallout 4, Fallout: New Vegas and Fallout 76.
Last week Bethesda confirmed that Starfield, which was previously planned to release in the first half of 2023, will now arrive on September 6.
The publisher also confirmed that a Starfield Direct live stream will take place on Sunday, June 11, with Microsoft's general Xbox Game Showcase taking place before the Starfield show.
Microsoft's acquisition of Bethesda means the studio's future games, including Starfield, won't be released on PlayStation consoles.
Related Products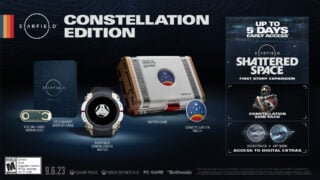 Starfield Constellation Edition (PC)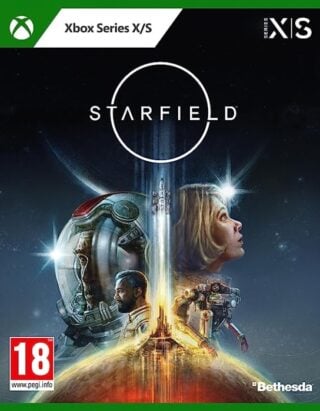 Starfield (Xbox Series X/S)
Other Products
Some external links on this page are affiliate links, if you click on our affiliate links and make a purchase we might receive a commission.