Starfield enjoyed an 'impressive' UK physical launch, despite Game Pass inclusion
The boxed sales could hint at a big overall launch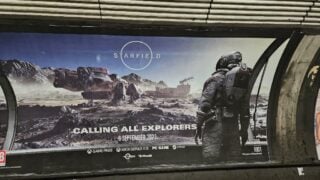 Starfield has enjoyed a strong physical sales debut in the UK, despite its inclusion on day one in Game Pass.
GamesIndustry.biz journalist Christopher Dring shared UK chart data on Sunday, revealing that the Xbox and PC exclusive was the number one selling boxed title during its release week.
While exact sales numbers are not shared as part of the UK chart, Dring was able to say that Starfield isn't the biggest physical launch of 2023 in UK, having sold less than Hogwarts Legacy, Zelda: Tears of the Kingdom, Star Wars: Jedi Survivor, Resident Evil 4, Final Fantasy 16 and Dead Island 2.
However, where Starfield differs from those titles is that it's exclusive to the two platforms with the highest share of digital sales (PC and Xbox). Dring noted that if Starfield follows a similar digital sales trend as Blizzard's Diablo 4 – which sold a similar number of boxed games in its release week – it will likely be one of the biggest sales launches of the year.
And because Starfield launched on Game Pass, it could also be the outright biggest launch of the year in terms of players.
"Starfield is No.1 in the UK boxed charts, which is impressive," Dring wrote. "It's not the biggest physical launch of 2022 (it's behind Hogwarts, Zelda, Star Wars, Resi 4, FF16 and Dead Island 2 on that list), but it's almost identical to Diablo 4, and that's significant because Diablo 4 was a major digital hit."

He continued: "Starfield will be similar because it's on the two most digital platforms (PC & Xbox). Note: Diablo is also on PS5, which does ok physically. Throw in Game Pass… this might be the biggest launch of 2023. And that's saying something".
Dring went on to speculate that the strong physical sales performance in the UK could be partly down to those purchasing hardware bundles or the game's collector's edition.
Last week, the 'physical' version of Starfield's Premium Edition Upgrade, which is just a box with a download code which allowed Game Pass subscribers to play the game early and obtain its future DLC, entered the UK charts at number seven.
Microsoft's head of gaming Phil Spencer said last week that Starfield topped one million concurrent players on its release day, but didn't go into detail on how this was split between PC and Xbox.
The official Starfield Twitter account then claimed that over six million people had played the game by the end of its first official day of release, making it "the biggest Bethesda game launch of all time".
Related Products
Other Products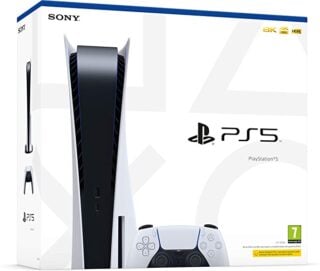 PlayStation 5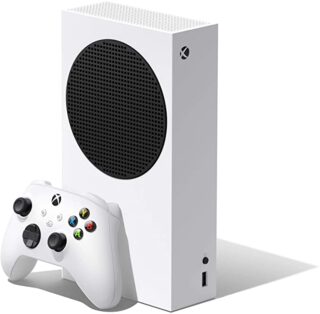 Xbox Series S
Some external links on this page are affiliate links, if you click on our affiliate links and make a purchase we might receive a commission.