Starbreeze says the server issues Payday 3 had at launch are now fixed
The company will now "intensify the commercial activities" initially planned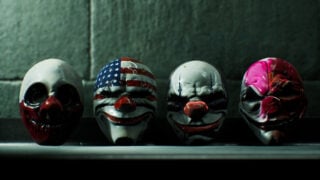 The issues that plagued Payday 3 have now been fixed, according to developer Starbreeze.
The game continues to have "mostly negative" reviews on Steam, many of which were posted during the game's launch period where players had problems connecting to the servers.
Starbreeze had blamed the issue on the game's third-party matchmaking software, which it says "encountered an unforeseen error, which made it unable to handle the massive influx of players".
However, in a new update on Starbreeze's official website, the studio says it has now carried out maintenance that "has fixed the initial matchmatching issues" that occurred during the game's launch.
According to the update, "matchmaking has been stable and has had good performance after the completed maintenance".
In a statement, Starbreeze CEO Tobias Sjögren added: "First and foremost, I would like to thank our players for the patience they have shown us. Our community is the engine that drives both our games and our company forward.
"I don't really need to repeat that this was not the start we wanted, but at the same time, our business model is a marathon and not a sprint and we will tirelessly continue to build Payday 3 bigger and better to deliver the greatest possible value for our players."

Starbreeze says it "will now intensify the commercial activities around Payday 3, after partially pausing these during the previous week". It also plans the game's first update early this month, which it says will include "200+ quality-of-life improvements for all platforms".
When the issue was going, Starbreeze said it was evaluating all options, both short- and long-term", with the latter including "making Payday 3 less dependent on online services".
The game's always-online requirement has been a bone of contention for the game's player base, ever since it was confirmed back in July that the game would need a permanent online connection to play, even if players wanted to play solo with bots.