Star Wars Jedi Knight: Jedi Academy released for PS4 and Switch
Classic game makes the jump to new platforms with modernised controls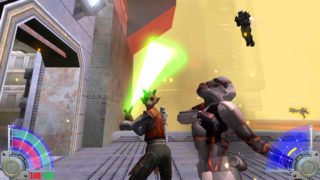 Star Wars Jedi Knight: Jedi Academy has been released for PlayStation 4 and Nintendo Switch.
Jedi Academy is an updated version of the 2003 game developed by Raven Software, which sees players take on the role of a new student learning the ways of the Force at Luke Skywalker's Jedi Academy.
Announced in September 2019 and handled by Aspyr, the port includes modernised controls plus Trophy support on PS4.
"One of the biggest challenges we faced when bringing back online multiplayer was how to keep the original spirit of the game modes while updating the controls for modern systems," Mallie Rust, marketing specialist at Aspyr, told the PlayStation Blog.
"Luckily, the team here at Aspyr is full of Jedi Academy fans who dedicated themselves to recreating the feeling they got playing in 2003 with the updated controls of 2020."
It was also announced on Thursday that Aspyr is updating Star Wars Episode I Racer for Switch and PS4.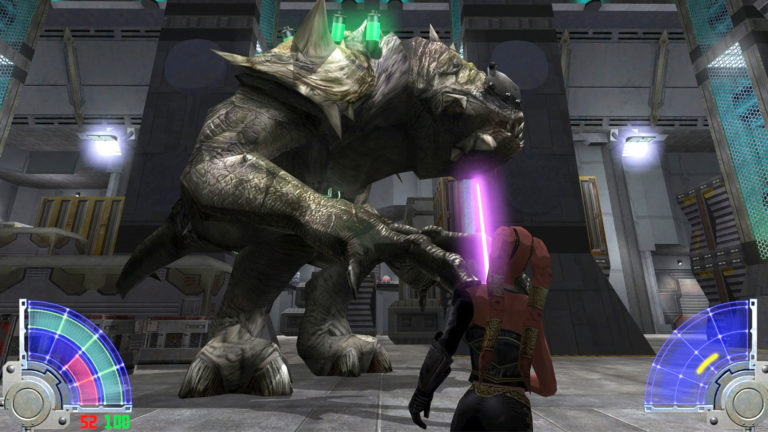 Jedi Academy key features
Play with up to 16 online players in six online multiplayer modes including: Siege, Capture the Flag, and Free for All.
Customize your character by defining both look and gender before entering the Academy to learn the power and dangers of the Force.
Construct your own Lightsaber from handle to blade. As you progress, discover the power of wielding two Lightsabers or the ultimate double-bladed Lightsaber made famous by Darth Maul.
Interact with famous STAR WARS characters in many classic STAR WARS locations as you face the ultimate choice: fight for good and freedom on the light side or follow the path of power and evil to the dark side.