Star Wars Jedi: Fallen Order promises 'thoughtful combat'
Respawn talks Dark Souls inspiration, shares first Fallen Order gameplay demo
Respawn has talked up Star Wars Jedi: Fallen Order's "thoughtful combat", while showing off the first gameplay for the upcoming title, which tells an original story involving a surviving Padawan.
Asked how the third-person action adventure game's combat feels during the ongoing EA Play event in Los Angeles, Respawn CEO Vince Zampella said: "It's really satisfying. The game itself, it's thoughtful combat as we like to call it.
"You can block, parry, deflect, we want the combat to feel really good for people to go in and be part of that", he added.
Fallen Order creative director Stig Asmussen elaborated: "It's also about the enemy arrangements as well, what enemies we're putting you up against, how you go in and use your tools and take them down.
"But it's not just lightsabers, it's the force as well. We're going to have the classic abilities. We're going to have push, pull, force flip, which is essentially double jump."
The Fallen Order demo, which you can view in full above, featured plenty of combat in addition to Force-based environmental interactions, platforming gameplay and quick time events that brought to mind Asmussen's earlier work as creative director on the God of War series at Sony Santa Monica.
In an interview with Game Informer, Fallen Order combat designer Jason de Haras cited Dark Souls as an inspiration for Respawn.
"We look at all genres, and all action games," he said. "Dark Souls, obviously, because it's a very what-you-see-is-what-you-get kind of combat system. The main character has a simple tool kit, but it's the enemies and world around them that makes it dangerous.
"It's all about the player trying to read each enemy, figure out what the challenge is, what the different timings are, and react to that and have some strategy," he added.
Star Wars Jedi: Fallen Order has a release date of November 15, 2019.
Related Products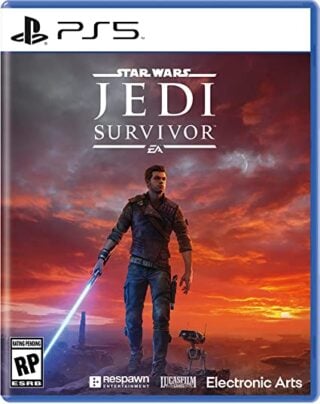 Star Wars Jedi: Survivor (PS5)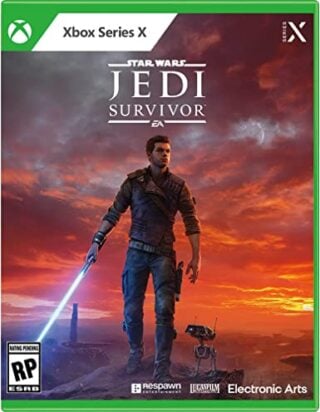 Star Wars Jedi: Survivor (Xbox Series X/S)
Some external links on this page are affiliate links, if you click on our affiliate links and make a purchase we might receive a commission.