Star Wars Jedi 2 is reportedly new gen only and won't release until 2023
The sequel will also drop the Fallen Order name, it's claimed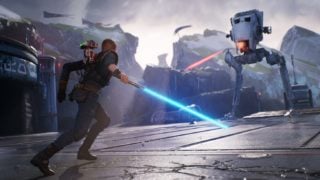 The sequel to Star Wars Jedi: Fallen Order will be released in 2023 for new gen systems, it's been claimed.
VentureBeat reporter Jeff Grubb made the claim during his premium Giant Bomb show Grubbsnax (transcribed by VGC).
"Star Wars Jedi 2 is going to be new-gen only, where it's PS5, Xbox Series X and S, and then of course PC," Grubb said.
"One of the reasons that they're going to be able to do that is because it's not coming out until 2023. This game is for sure now not coming out until 2023."
Jedi: Survivor poncho location | Jedi: Survivor blue battery doors | Jedi: Survivor green gates | How to change lightsaber color in Jedi: Survivor | Star Wars Jedi Survivor new game plus  | Star Wars Jedi Survivor bounties list
---
According to Grubb, the decision to focus solely on new gen systems "has some upsides" because "they don't have to worry about trying to straddle these generation lines".
"It makes it easier to just disassociate yourself with those millions of PS4s and Xbox Ones out in the world when you are in 2023 and you're going to have several months of making it very easy to get an Xbox Series X, probably a few months before now and then when it's actually okay to get a PS5," he said.
"And then at the same time you can take advantage of it and do something that feels new."
EA officially announced a sequel to Star Wars Jedi: Fallen Order in January, along with two other new Star Wars projects in development at Fallen Order development studio Respawn Entertainment.
According to Grubb, EA and Respawn had previously been targeting a 2022 release, but this now won't happen.
Grubb also claimed that EA will be dropping the Fallen Order name for the sequel, and that the game will likely be shown in some form at the Star Wars Celebration in May (though it's not set to have its own panel).
Along with Star Wars Jedi 2, EA confirmed in January that Respawn is working on a new Star Wars first-person shooter game being helmed by former LucasArts veteran and Medal of Honor co-creator Peter Hirschmann.
Hirschmann has previously worked on the original Star Wars Battlefront games, The Force Unleashed and more, and most recently directed 2020 VR title Medal of Honor: Above and Beyond.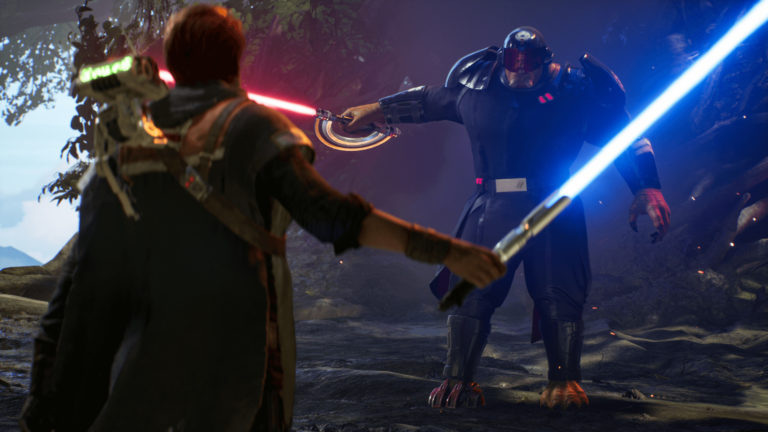 Respawn's third Star Wars project is a strategy game developed through a production collaboration with Bit Reactor, which is a new studio formed by veterans of XCOM and Civilization studio Firaxis Games.
Respawn will produce the new Star Wars strategy game while Bit Reactor leads on the development of the title, EA said.
The news followed last year's confirmation that Lucasfilm's previous exclusivity deal with EA was set to end by partnering with Ubisoft on a new open-world game, although EA responded by stating that its "long-standing collaboration with Lucasfilm Games… will continue for years to come".
Quantic Dream, the independent developer behind narrative games Detroit and Heavy Rain, also recently announced Star Wars Eclipse.
EA has previously said that its Star Wars exclusivity deal – signed in 2013 – would last for 10 years and its comms director claimed last year that the agreement was still in place, suggesting Ubisoft's and Quantic Dream's games also won't be released before 2023.
Related Products
Other Products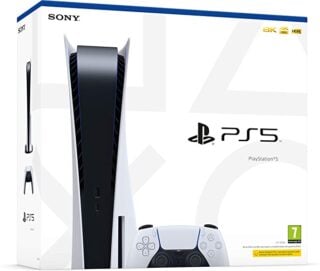 PlayStation 5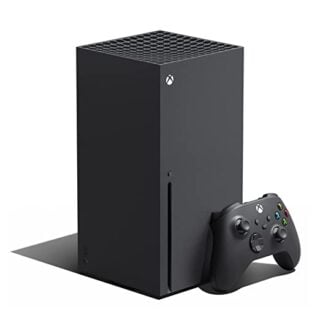 Xbox Series X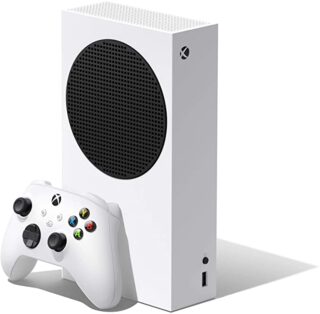 Xbox Series S
Some external links on this page are affiliate links, if you click on our affiliate links and make a purchase we might receive a commission.