Star Wars Episode 1 Racer dated for Switch and PS4
Classic podracing game releases for modern consoles in May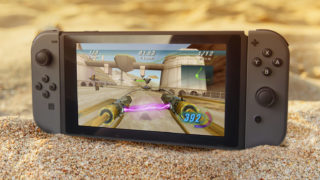 Star Wars Episode 1 Racer will be released for Nintendo Switch and PlayStation 4 on May 12, 2020.
Originally developed and published by LucasArts in 1999, the classic game is based on the podracing sequence featured in Star Wars: Episode 1 – The Phantom Menace, which also released in cinemas that year.
The game has been updated for modern consoles by developer Aspyr, which also handled the recent Switch and PS4 port of Star Wars Jedi Knight: Jedi Academy.
Star Wars Episode 1 Racer's release date was confirmed on the official Star Wars website, which posted an interview with producer James Vicari on Thursday. Among other features, he discussed the modernised controls developed for the game.
"Racer originally came out in an interesting time for controllers," Vicari said. "We were really starting to see interesting things — rumble, multiple analog sticks. Even the shape of the N64 controller. So it's sort of fitting that when you look at controls today, we're seeing the same thing.
"Like the Switch Joy-Cons. You really want to make sure that the game plays well and embraces as much of the variations as possible for them. So we've done a lot of work to make sure that the game feels comfortable in all configurations, including playing with each individual Joy-Con.
"The team here is a big believer that the best control scheme is the one you don't ever think about and that philosophy really permeates everything we've done with the controls."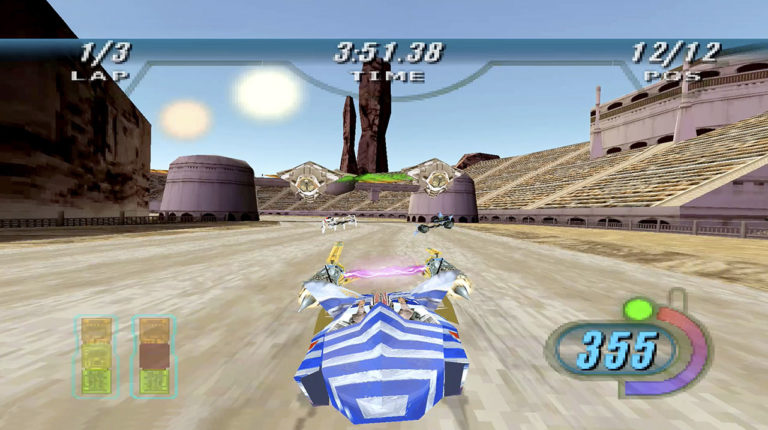 Star Wars Episode I Racer key features
25 playable racers including: Anakin Skywalker, Sebulba, and Ratts Tyerell
Race tracks spanning 8 unique worlds including: Tatooine, Baroonda, and Malastare
Work with pit droids to upgrade your podracer for higher top speeds and acceleration
Discover short-cuts and secrets to master your lap times
Split-screen multiplayer (Nintendo Switch and PlayStation 4) and LAN multiplayer (Nintendo Switch)