Stalker 2 developer GSC Game World offices damaged by fire
"We've dealt with worse"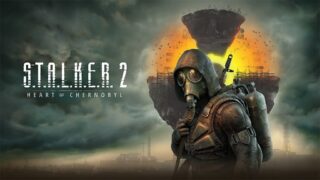 The offices of Stalker 2: Heart of Chornobyl developer GSC Game World have suffered a fire.
As reported by Vortex and posted to Twitter by @HazzadorGamin, a floor of the developer's office was damaged by a fire on Thursday. While no one was hurt, it's been estimated that repairs could cost as much as $70,000.
According to the report, the fire took place near backup servers for the game, but it currently isn't clear if any data was lost.
One developer wrote on Discord: "It is true. Fortunately, none of the employees or office staff were injured in the accident."
They went on to say: "No anomaly, not even a 'Burner' will make us stop in our pursuit of our final goal. We've dealt with worse than that before. This is fine."
It was recently confirmed that Stalker 2 will now launch in the first quarter of 2024.
The game's release date has seemingly been up in the air since Russia's invasion of Ukraine last February. At the time, GSC Game World was based in Kiev, but it has since partially relocated to the Czech Republic.
Not all of its staff were able to leave Ukraine, however, with a number of developers continuing to work on the game from the war-torn country, where their lives had been turned upside down.
Other GSC Game World staff joined volunteering efforts in Ukraine or the country's armed forces, including several employees featured in a development diary released last June, which showed how the war had impacted the team and its work.