Stadia was working on Savage Planet 2, a multiplayer project and more
This month's decision to end internal development resulted in dozens of cancellations, sources say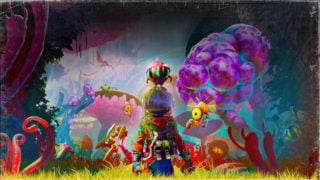 This article was updated on 28/02/21 at 18:45 GMT with comment from Stadia.
Google's Stadia team cancelled dozens of projects and third-party licensing deals as part of its shift away from video game production in recent months, people with knowledge of its plans told VGC.
The Google cloud gaming division cancelled a multiplayer game led by a former Assassin's Creed creative, a sequel to Journey to the Savage Planet and turned down proposals for Hideo Kojima (Death Stranding) and Yu Suzuki (Outrun) to create exclusive games for Stadia, the sources said.
---
UPDATE: A Google Stadia spokesperson has denied elements of this story and claimed that it does not "have anything, nor have announced anything, with Kojima or Yu Suzuki". [Editor's note: VGC did not claim it had announced, or currently have, games in development from the creators.]'
Asked specifically about the Kojima games pitch, a spokesperson told VGC: "We talk to partners all the time in situations that don't result in a project or even a proposal. This is very common. Speculating that two parties that speak regularly in this industry leads to proposals or otherwise, is inaccurate."
---
ORIGINAL STORY CONTINUES: In a statement published on February 1, the company said that this year it would be refocusing on offering its technology and platform tools to external partners. This would see the company close all its internal Stadia game development teams, it said.
Among its numerous third-party licensing agreements, Stadia had been working with music game firm Harmonix on an original title that is virtually complete, people with knowledge of its plans said.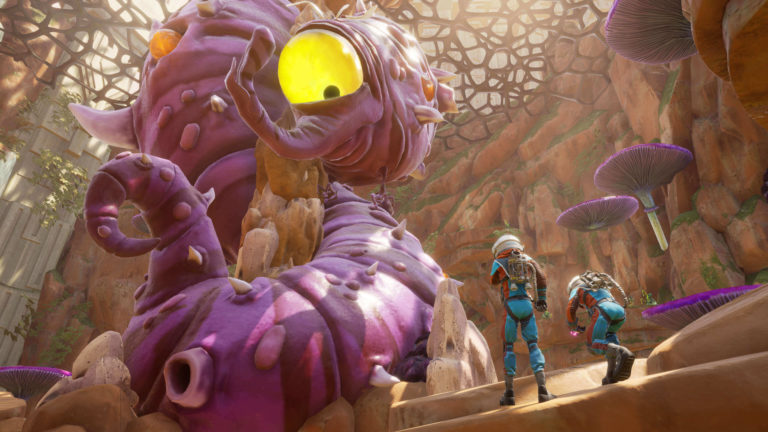 While the Harmonix game could yet release for Stadia, some sources said that complications around music licensing for Stadia's Pro service had caused significant disruption behind the scenes, even before Google's announcement this month.
In a response to this story, Harmonix CEO Steve Janiak denied the company's unannounced Stadia game had been cancelled, or that it had experienced issues related to music licensing, but said it would release the title for other platforms if necessary.
"While Google has shifted its strategy, we remain incredibly excited about what we've been working on for Stadia and if the project isn't released for Stadia we will take it to other platforms," he told VGC.
The Kojima Productions project is understood to have been pitched as an episodic horror game. Sources indicated that the Japanese studio was keen to innovate in the cloud gaming space, but the proposal was ultimately blocked by Stadia GM Phil Harrison last year.
This is possibly the project designer Hideo Kojima was referring to last summer, when he told a Japanese publication he had recently seen a "major" project cancelled. "I'm pretty pissed, but that's the games industry for you," he said.
Kojima Productions did not offer a response to this story.
Internally, Stadia's decision to close its first-party game development teams saw several projects cancelled at various stages of development.
VGC was told that the team formerly known as Typhoon – which Google purchased last year – had been in full production on a sequel to the co-op adventure game Journey to the Savage Planet.

The sequel was to be far grander in scale and feature fully animated cut-scenes. Its development team found out the project was cancelled along with the public announcement this month, VGC was told.
Another Stadia team, led by former Splinter Cell and Assassin's Creed: Syndicate producer Francois Pelland, had been working on a multiplayer action game codenamed Frontier. The team also found out about its cancellation this month, sources said.
A new Bloomberg report details the missteps that led to this month's closure of Stadia's internal development teams. According to the publication's sources, the amount of money Google was willing to spend to attract titles to Stadia "came as a shock" to developers.
Phil Harrison's team courted big-name publishers like Ubisoft and Take-Two Interactive Software Inc., shelling out "tens of millions of dollars" to get games like Red Dead Redemption II on Stadia, according to Bloomberg's sources.
Related Products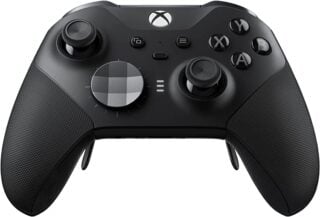 Xbox Elite Series 2 Wireless Controller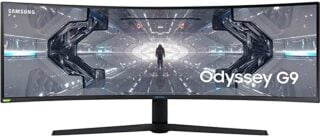 SAMSUNG 49-inch Odyssey G9 Gaming Monitor
Other Products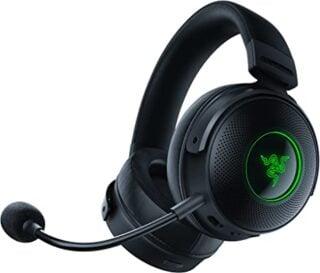 Razer Kraken V3 Pro HyperSense Wireless Gaming Headset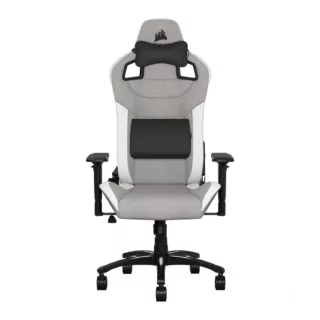 Corsair T3 RUSH Gaming Chair

£249.98
Some external links on this page are affiliate links, if you click on our affiliate links and make a purchase we might receive a commission.