Stadia Premiere Edition and access codes begin shipping next week
Google says all Founder's Edition customers should now have access codes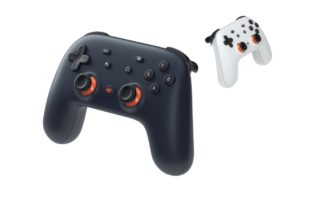 Customers who pre-ordered the Google Stadia Premiere Edition should begin receiving their orders and access codes next week.
Once a customer's Stadia bundle has been shipped, they're meant to receive an email including a code to create a Stadia account, reserve a user name and start playing on their PC or phone.
However, that wasn't the case for all players as the cloud gaming platform launched in 14 markets on Tuesday.
Some Stadia Founder's Edition pre-order customers were left without access codes to join the service as expected, although Google said on Friday that's no longer the case.
"Here's the latest update: If you ordered and paid for Founder's Edition, you should now have your Stadia access code," it tweeted.
"Pre-orders and access codes for Premiere Edition will start shipping early next week. Thanks for sticking with us!"
Google recently confirmed that multiple Stadia features would be missing at launch including family sharing, 4K streaming on PC and an achievements UI.
Some Stadia reviews say it feels as though the product has been rushed to market and Google has lots of work to do if the platform is going to fulfil its potential.
Google hopes Stadia's "gender neutral" design approach can help it attract female gamers it says its rivals have not traditionally targeted.
It was claimed this week that Amazon is preparing to announce its own game streaming service to rival the likes of Stadia, xCloud and PlayStation Now.