Stadia controller only supports wireless play on TV at launch
Mobile and PC players will need to use a USB-C cable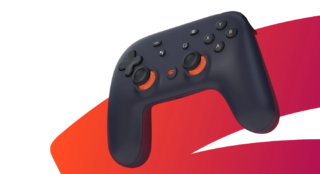 Stadia's official controller will only support wireless gameplay when connected to a TV using a Chromecast Ultra at launch.
The news was confirmed in the trailer below, which was released on Tuesday to accompany the news that Stadia will launch in 14 markets on November 19, and was later reiterated by a Google community manager on Reddit.
Both the Stadia controller and Chromecast Ultra come bundled with the $129/£119 Founder's Edition, which also includes a three-month Stadia Pro subscription and is required to access the service this year.
To play on a PC, laptop or mobile device at launch, users will need to connect the official Stadia controller, or one of "many" other HID compliant pads, including DualShock 4 and Xbox One, via a USB-C cable.
At launch, Pixel 3 and Pixel 3a (3, 3XL, 3a, 3a XL) phones will be supported for mobile gameplay, as will tablets running Chrome OS, with support for more devices set to be added later.
The Stadia controller features built-in WiFi that connects directly to Google's servers when playing games.
Google VP of engineering Madj Bakar recently suggested Stadia will offer a superior gaming experience than PCs and other local hardware in the near future.