Stadia claims it's fixed an issue which left buyers without access
Company says just a "small fraction" of pre-order customers have been impacted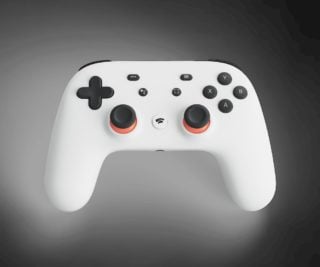 Google claims it's fixed an issue which left some Stadia pre-order customers without access codes to join the service.
Once a customer's Stadia bundle has been shipped, they're meant to receive an email including a code to create a Stadia account, reserve a name and start playing on their PC or phone.
However, that wasn't the case for all players as the cloud gaming platform launched in 14 markets on Tuesday.
"We're sorry for the delayed responses," Google said on Reddit. "We've identified an issue where a small fraction of Stadia access codes were sent out of order. That has been addressed.
"We've continued to roll out codes in the sequence in which we received your pre-order. We look forward to seeing you on Stadia."
While the issue may have been resolved at Google's end, it's system has yet to catch up, according to some Twitter users.
Google recently warned that people who've pre-ordered Stadia weren't guaranteed to receive it by November 19, saying it aimed to fulfil all pre-purchases within two weeks of launch.
As Stadia director of product Andrey Doronichev said during a recent Reddit AMA, users shouldn't have to wait for the hardware to arrive to access the service, although it's unclear why they must wait until their order has been shipped to receive an access code.
"Stadia IS NOT A BOX! You don't need our hardware to start playing, remember? Right after we ship your order (but not earlier than 9AM PST 11/19), we'll send you an email with the invite code," he said.
"You can use it immediately to create your account and reserve your Stadia name in the Stadia app on Android or iOS. Just for clarity: the first day is a little special, if we ship your order on 11/18, you'll receive the code on 11/19.
"… BOOM! you can play immediately on your computer in the Chrome browser or on your Pixel phone. You can use mouse + keyboard or your existing HID-compliant controller. We'll start streaming bits while atoms are making their way to your house."
During the same AMA. Google confirmed that multiple Stadia features will be missing at launch including family sharing, 4K streaming on PC and an achievements UI.
Some Stadia reviews say it feels as though the product has been rushed to market and Google has lots of work to do if the platform is going to fulfil its potential.
Google hopes Stadia's "gender neutral" design approach can help it attract female gamers it says its rivals have not traditionally targeted.