Square Enix says Forspoken's launch sales were 'lacklustre'
"Challenging" reviews contributed to an underwhelming commercial debut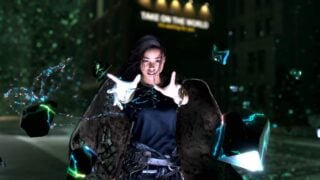 Square Enix has admitted that early Forspoken sales have been disappointing.
The debut game from Square Enix's Luminous Productions studio was released on January 24 to middling reviews, with its Metacritic score currently sitting at 64 on PS5 and 63 on PC.
Speaking during a financial results briefing on February 3 (an English transcript has only today been published), Square Enix president Yosuke Matsuda said sales of the game had been "lacklustre" following "challenging" reviews.
"However, the game has also received positive feedback on its action features, including its parkour and combat capabilities, so it has yielded results that will lead to improvement of our development capabilities of other games in the future," he told investors.
"That said, its sales have been lacklustre, and while the performance of new titles with February and March release dates will be the ultimate determinant, we see considerable downside risk to our FY2023/3 earnings."
A month after Forspoken's release, it was announced that developer Luminous Productions will be fully merged into Square Enix this May.
"Square Enix Co, Ltd has developed numerous AAA high-definition games and possesses a wealth of intellectual property and content," the company said.
"Luminous Productions Co, Ltd. is meanwhile equipped not only with AAA title development capabilities but also technical expertise in areas such as game engine development.
"Combining the two entities will further enhance the Group's ability to develop HD games."
Luminous has just released a new Forspoken update promising "improved optimization, refined visuals, reworked targeting and more".
The studio is currently working on DLC for the game titled 'In Tanta We Trust', which is planned for release this summer.
Square Enix recently announced plans to replace president Matsuda with relative newcomer Takashi Kiryu, pending shareholder approval at a meeting in June.
Related Products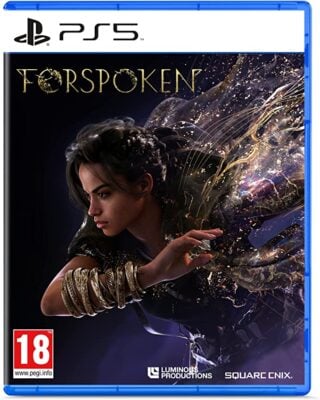 Forspoken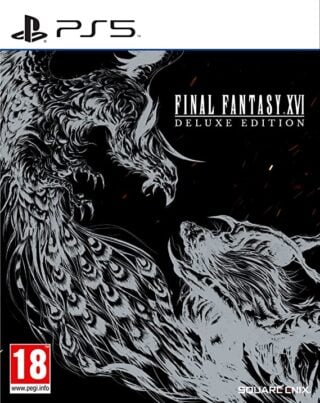 Final Fantasy 16 Deluxe Edition (PS5)
Other Products
Some external links on this page are affiliate links, if you click on our affiliate links and make a purchase we might receive a commission.