Square Enix says Crystal Dynamics and Eidos sale won't be invested in NFTs and blockchain
It will instead be used to strengthen the company's core games business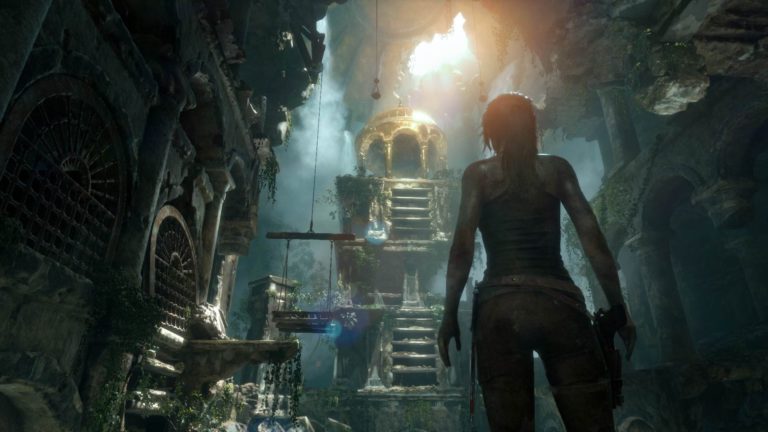 Square Enix has said that money raised from the sale of a large part of its western development arm won't be reinvested in NFTs and blockchain.
Gearbox owner Embracer announced on May 2 that it is to acquire Crystal Dynamics, Eidos Montreal, Square Enix Montreal and a catalogue of IPs including Tomb Raider, Deus Ex, Thief and Legacy of Kain for $300 million.
Square Enix said at the time that "the transaction enables the launch of new businesses by moving forward with investments in fields including blockchain, AI, and the cloud".
However, during the Japanese publisher's full-year financial results briefing on May 13 (which has today been published in English), president Yosuke Matsuda said the money from the sale will be used to strengthen the company's core games business.
"Rather than using the proceeds from the divestiture in new investment domains such as NFT and blockchain, we intend to use them primarily to fund our efforts to foster solid IP and to enhance our development capabilities in our core Digital Entertainment segment," he said.
"Our intention is to undertake fundraising efforts for our new investment domains separate from those for our core business, and we are considering various possibilities, including potentially establishing a CVC."
Commenting on the decision to sell off the overseas studios and IPs, Matsuda said "its primary purpose was a reorientation of our portfolio".
He added: "We especially revisited our studio and title portfolios from the perspective of stepping up our offering of online titles that we develop for the North American and the European market.
"We want to focus on creating new titles that align with our strategy, including ones that leverage new IP. The Just Cause franchise will remain our IP, and we are at work developing a new title in the franchise."
Matsuda was presumably referring to Just Cause Mobile, the delayed free-to-play shooter currently scheduled for release in 2022.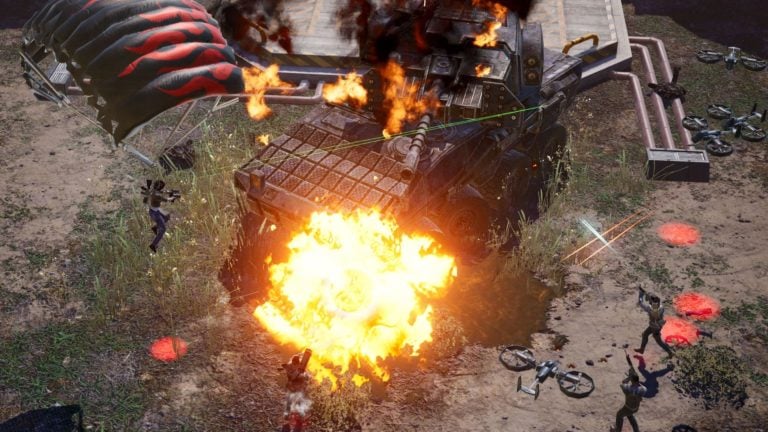 During the Q&A session of the briefing, Matsuda was asked if the sale of multiple western studios means the company will be focusing exclusively on developing online titles for overseas markets.
"We will not necessarily be focusing exclusively on online titles, but they do represent a key area of interest for us going forward, and we intend to develop titles that offer greater scalability and flexibility," he responded.
Final Fantasy XIV was the star performer during Square Enix's fiscal year ended in March 2022. Boosted by launch of the game's Endwalker expansion last December, sales of the MMO helped to offset a decline in the company's 'HD Games' segment, where titles like Outriders and Guardians of the Galaxy failed to meet expectations.
A new Final Fantasy 16 trailer was released last week, when it was also confirmed that the RPG will be released in the summer of 2023.
Related Products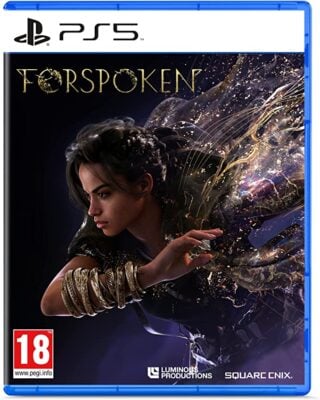 Forspoken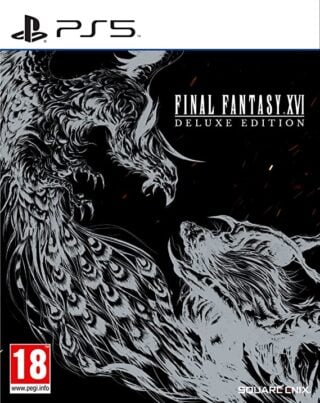 Final Fantasy 16 Deluxe Edition (PS5)
Some external links on this page are affiliate links, if you click on our affiliate links and make a purchase we might receive a commission.