Square Enix premieres video for PS5 and Series X shooter Outriders
Original IP is in development at People Can Fly
Square Enix has premiered a gameplay trailer for its PS5 and Xbox Series X shooter, Outriders.
The footage in the video above is described as "a mixture of gameplay, cinematics, and game engine capture".
The video offers one of the first looks at a next-generation console game, following videos for Hellblade 2 (Xbox Series X) and Godfall (PS5) in December.
Developed by Bulletstorm studio People Can Fly, Outriders is a "co-op RPG shooter" set to release for PC, PS4, Xbox One and next-gen consoles in Holiday 2020.
Outriders was first announced at E3 2019, where its developer said the game would be a "1-3 player, drop-in drop-out co-op shooter set in an original, dark and desperate sci-fi universe."
The game combines gunplay with "violent powers," along with an arsenal of "twisted" weaponry and gear-sets, Square Enix said in its latest PR.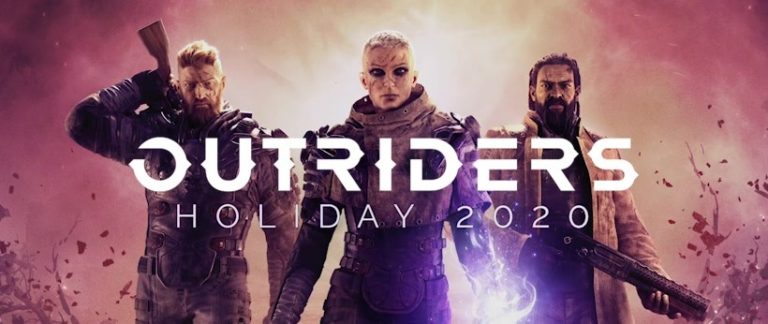 Players will create their own Outrider and embark on a journey across a hostile planet.
"With rich storytelling spanning a diverse world, you'll leave behind the slums and shanty towns of the First City and traverse forests, mountains and deserts in pursuit of a mysterious signal," the game's blurb reads.
Square Enix will host a live stream reveal for Outriders on Thursday, February 13 at 8:00pm GMT.
"It's incredibly exciting to finally reveal what we have been working on for the last four years," said game director Bartek Kmita in a statement.
"Outriders is our first game since leaving Epic Games, and has grown from an idea of the game we always wanted to make, to the most ambitious project People Can Fly has ever undertaken".