Square Enix joins the growing digital E3 2021 roster
The publisher says it will make an announcement during the June event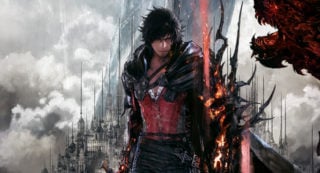 Square Enix is due to have some sort of presence at E3 2021, its president has confirmed.
Speaking in an interview with Nikkei (Japanese), Yosuke Matsuda was asked which Square Enix titles he was looking forward to in 2021.
"Outriders, the release of which was postponed, was released on April 1," Matsuda replied, "and NieR Replicant ver.1.22474487139… will also be released in April. In addition, Final Fantasy VII Remake Intergrade will be released in June.
"We'll be announcing the rest of the line-up [later], and we're also planning to make an announcement at E3 in June, so please keep your eyes peeled."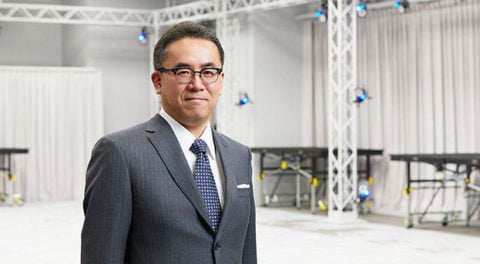 Square Enix was not listed in the confirmed partial partner list when the ESA gave the first details earlier this month on the all-digital E3.
Nintendo, Xbox, Capcom, Konami, Ubisoft, Take-Two Interactive, Warner Bros. Games and Koch Media will participate in the event, which will run from June 12-15, but Square Enix has yet to be officially confirmed.
The first Square Enix Presents digital presentation, which premiered in March, ended with the message: "Be on the lookout for our next Square Enix Presents this summer."
It's not clear whether Matsuda's comment refers to this next presentation (and whether it will be an official part of the E3 schedule), or whether it simply means Square Enix will be revealing a new game at the Xbox or Nintendo presentations.
Ubisoft has already confirmed that its next Ubisoft Forward event will be "part of" this year's E3, and will take place on June 12 at 12pm PT / 3pm ET / 8pm UK.
The newly-launched E3 website confirms many other details from an exclusive VGC report, including that content will be made available through a new E3 mobile app and that the event will rebrand to "Electronic Entertainment Experience" (instead of Expo).
But there's seemingly no mention of the on-demand game demos, which the ESA had pitched to game publishers as a tentpole feature of its digital event plans, according to plans seen by VGC.