Square Enix changed Final Fantasy 16's UI following fan feedback, then changed it back
Producer Naoki Yoshida says the team decided to revert to its original design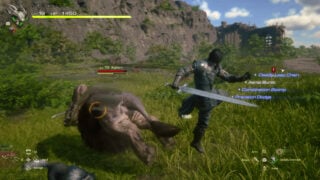 Final Fantasy 16's user interface was temporarily changed due to online feedback, before Square Enix decided to undo the changes and restore the original design.
In an interview with Final Fantasy Union, producer Naoki Yoshida was asked if the team had changed the game's UI based on online feedback, particularly with regards to damage numbers.
"We definitely heard the feedback when we released that first trailer and people saw the UI, and then gave a lot of feedback about how maybe it looked too much like a fighting game," Yoshida replied. "It was too sci-fi, didn't fit the style of the game.
"We heard that and we went back and we redid the UI and made it into something that fits the style a little bit better, but we found that it blended too much with what was going on, it became difficult to see.
"In the end, Final Fantasy 16 is an action RPG and the action is very fast, and things are moving. And so you need those numbers and those graphics to pop out or you're going to miss them in the heat of the action.
"And if they're too blended in and fit the world too well, then you won't be able to see them and won't be able to know what's going on. So we decided to go back to what we originally had because that fit the best.
"And we found that, yes, the first time you see it, it takes you out. But the more you see it, the more you get used to it and the more you realise that it actually fits when what's going on.
"So hopefully players will come to realise that as well, the more they play with it."
Elsewhere in the interview, Yoshida noted that a PS4 version of the game was planned, but was ultimately scrapped when it was decided an extra year or two of development would be needed to get it running well enough.
Final Fantasy 16 will be released for PlayStation 5 on June 22.
Related Products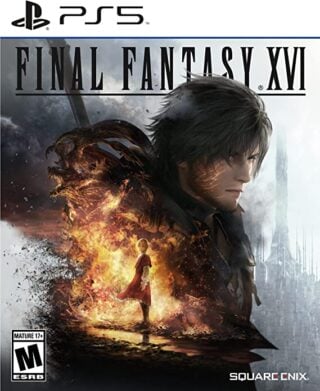 Final Fantasy 16 (PS5)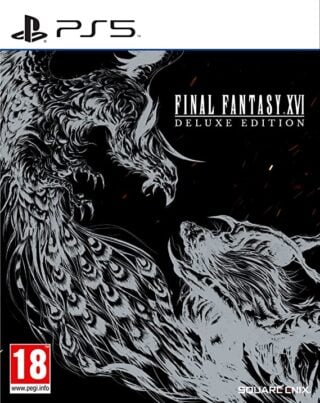 Final Fantasy 16 Deluxe Edition (PS5)
Some external links on this page are affiliate links, if you click on our affiliate links and make a purchase we might receive a commission.