Splitgate's PlayStation version 'is more popular' after Halo Infinite's release, dev claims
"In the long run, Halo Infinite and Splitgate will help each other"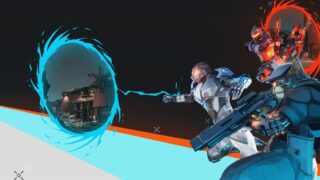 Splitgate studio 1047 Games has claimed its PlayStation userbase increased following the release of Halo Infinite on Xbox consoles and PC.
Speaking to The Loadout, 1047 CEO Ian Proulx shared the statistic as perceived proof that another high-profile arena shooter in the market could help increase the popularity of its own genre entry, rather than cannibalising the userbase.
"I'm actually glad [Halo Infinite] is out," he said. "I honestly think that, in the long run, Halo Infinite and Splitgate will help each other. I think that there's just so much noise and so many battle royales right now, and [these two games] are bringing people over to the arena shooter genre."
He added: "You know, there's a lot of kids who have never played Halo, right? There's a lot of kids who have never played Quake or Unreal Tournament. They've never played this kind of game. And getting them exposure to that I think is just a good thing for the genre as a whole."
Splitgate released for PC in early access in 2019 but saw its popularity explode after its open beta launched in July last year, when the title was also made available for Xbox and PlayStation consoles.
Proulx remained tight-lipped when asked whether 2022 would be the year Splitgate come out of open beta. However, he did express an intention to further differentiate the shooter visually from the likes of Halo.
"One of the things we really want to do is establish our own art style," he said. "I think that Splitgate's art style is very much 'Halo meets Portal', and the brand is very much that too. I think for a small indie game with no marketing budget, that was incredibly effective – it was just a very succinct way to get people interested.
"But that's not what we want to be. We want to establish something where you look at it, and you know it's Splitgate and not just a pretty well-executed Halo-style game."
He added: "For the [original] size of our team and budget, I think we did an amazing job. It looks phenomenal. But I think that with the artists that we're hiring, and just more manpower, really, we're talking about redoing pretty much everything in terms of art to come up with something that's memorable, unique, and triple-A."
An optimised version of Splitgate for PS5 and Xbox Series X|S is due to release this year.
Related Products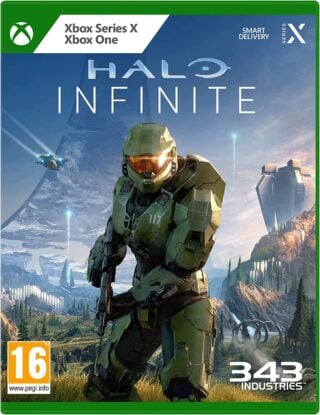 Halo Infinite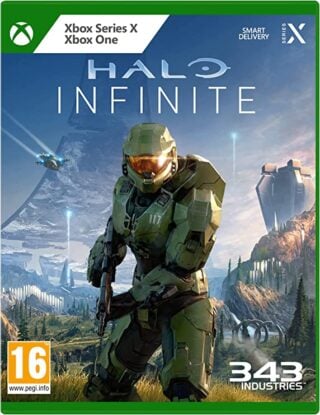 Halo Infinite (Xbox/PC)
Some external links on this page are affiliate links, if you click on our affiliate links and make a purchase we might receive a commission.