Splatoon team 'hasn't thought about' future of series
Developers focused on final update, insists producer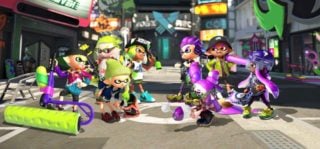 Nintendo hasn't decided its future plans for the Splatoon franchise, according to Splatoon 2 Producer Hisashi Nogami.
The Nintendo Switch shooter will end its post-launch support with version 5.0, which will arrive in late July, following the game's Final Fest event. Balance adjustments and Monthly League Matches will continue, but no more content will be added.
Nogami told Famitsu his team has been too focused on the constant stream of updates to think about what comes beyond update 5.0.
"Splatoon 2's production started moving right after 1 was released," he said (translated by Japanese Nintendo). "Now we also had production for Octo Expansion so we're fully focused on the updates, and we still haven't thought of the future.
"For future plans, we'll think of them after everything is over," he added.
"We're not yet at a phase where we can make a promise, but we'd like to return the favour in some sort of way to many people who have supported us. If you continue to support us, it might turn into reality."
Splatoon 2 released in July 2017 and continues to sell well, according to Nintendo. As of March 31, 2019 the game has sold some 8.7 million units.
Since release, Nintendo has regularly added new weapons, stages, modes and features to the game.
This month a Splatoon 2 theme was added to Tetris 99, allowing players to unlock Splatoon-themed sounds and visuals for the battle royal puzzle game.