Splatoon 3 is real and releasing next year
Nintendo confirms sequel for 2022 release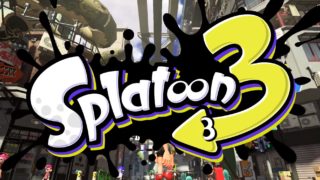 Nintendo will release Splatoon 3 in 2022, it confirmed during a Nintendo Direct live stream on Wednesday.
The title was shown off via a lengthy teaser trailer showing character customisation and detailed environments. No further information was revealed on the project.
In a follow-up tweet, Nintendo confirmed that the game takes place in "the sun scorched Splatlands" and the new city, Splatsville, which it says is inhabited by "battle-hardened Inklings & Octolings."
Splatoon 3 introduces various new features to the action-shooter series, Nintendo said, including weapons such as the bow weapon, customisation options and new movement abilities to bring to the returning 4-v-4 Turf War matches.
The previous instalment, Splatoon 2, released in July 2017 and continues to sell well, according to Nintendo. As of December 31, 2020 the game has sold some 11.9 million units.
Nintendo released Splatoon 2's final significant update, version 5.0, in July 2019, after two years of post-launch support.
At the time, the game's producer Hisashi Nogami told Famitsu magazine that his team hadn't yet decided its future plans for the Splatoon franchise.
"Splatoon 2's production started moving right after 1 was released," he said. "Now we also had production for Octo Expansion so we're fully focused on the updates, and we still haven't thought of the future.
"For future plans, we'll think of them after everything is over," he added.
"We're not yet at a phase where we can make a promise, but we'd like to return the favour in some sort of way to many people who have supported us. If you continue to support us, it might turn into reality."
---
Nintendo Direct news Feb 2021
---