Spider-Man's PS5 remaster adds a secret nod to its infamous 'Boat People'
The low-poly NPCs became an accidental fan favourite on PS4 – and now they've been updated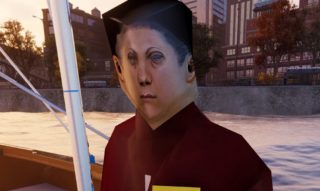 Insomniac has added a new Easter Egg to Spider-Man's PS5 remaster, acknowledging the game's infamous "Boat People".
The blocky Boat People became an accidental fan favourite in the original PS4 game, when fans discovered that you could get close-up with them by fighting off the game world's water boundary and then initiating photo mode.
The NPCs were not supposed to be seen this close-up and thus, as has been common in 3D games since their inception, they feature extremely low-detail models in order to conserve performance for the content players are intended to see.
With the game now remastered for PlayStation 5 as part of Miles Morales's Ultimate Edition, fans were curious if they'd been updated from their primitive, blocky form. As discovered by a user on Reddit, the game's developer has indeed updated them – with a nod to their popularity among the Spider-Man fanbase: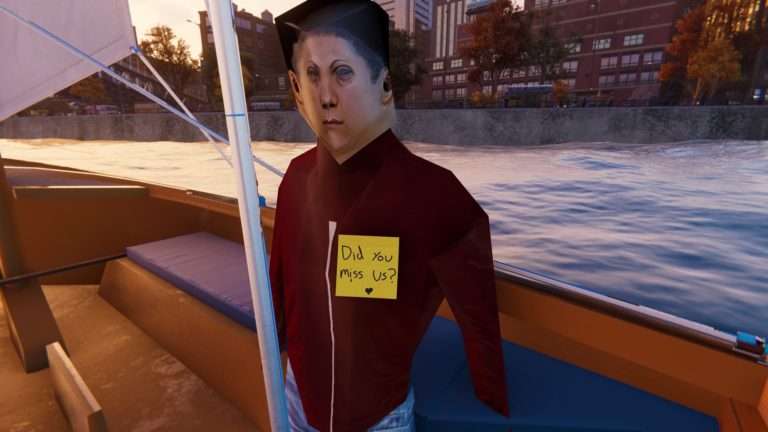 Spider-Man Remastered is included in the $70/£70 Spider-Man: Miles Morales Ultimate Edition and currently PS4 owners can't upgrade and there's no way to purchase it separately.
The PS5 remaster features improved models and materials, ray-traced reflections, ambient shadows and improved character models.
Another major change is the recasting of Peter Parker's face, from original actor John Bubniak to Ben Jordan, who has a resemblance to Spider-Man film star Tom Holland.
Insomniac Games confirmed earlier this week that Spider-Man saves will be transferable from the PS4 game to the PS5 remaster via and update later this month.