Spider-Man Miles Morales features a large Black Lives Matter tribute
The game directs players to the mural after completing all non-procedural sidequests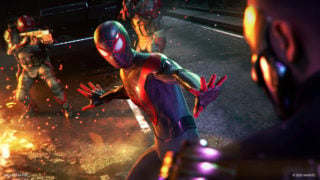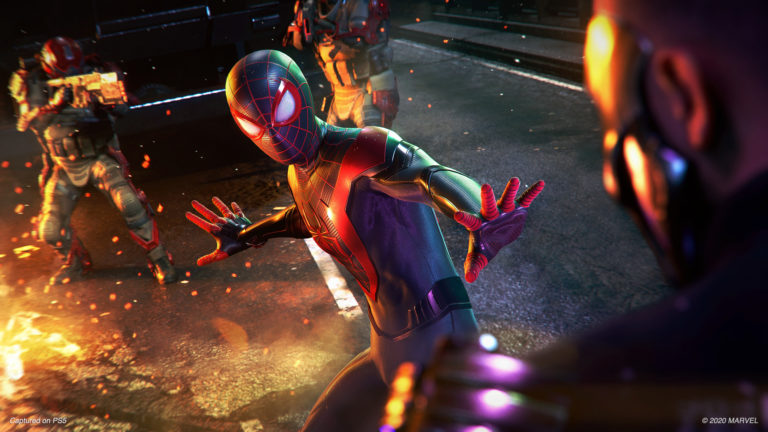 Spider-Man Miles Morales features a large tribute to the Black Lives Matter movement, it's been revealed.
As first reported by Kotaku, players exploring the open-world game can can stumble across the five-storey high mural at any point after completing the game's first introductory mission.
But it's also something developer Insomniac Games wants players to find. After completing all of the non-procedural sidequests in the Friendly Neighbourhood Spider-Man App, players are directed to a location in the Financial District to find a gift from New York's appreciative public. Collecting the gift reveals the gigantic mural pictured.
The report suggests it's the first in-game acknowledgement of BLM, and it's a highly significant one given the fact that the PS4 and PS5 title is the highest-profile next-gen launch game.
The BLM movement rose to international attention during protests in May 2020, following the killing of George Floyd by a Minneapolis police officer.

Between 15 and 26 million people are estimated to have participated in the 2020 Black Lives Matter protests in the United States, making Black Lives Matter one of the largest movements in United States history.
Following the protests, Sony released a strongly-worded statement in which it said that being silent about the violence and racism Black people experienced was "being complicit."
"We stand in solidarity today and every day with the Black community," it said. "But actions always speak louder than words. And we're working hard to make sure we at Sony are doing more than just stating we are allies."
Sony-owned game studio Naughty Dog added that "now is not the time for any of us to be silent. For too long have too many suffered under a systemic problem in America." It added: "Now is the time for all to do our part and end anti-Black racism and violence."
Naughty Dog said that many of its employees were donating to national and local Black American causes. According to The Last of Us Part 2 designer Neil Druckmann, Sony had matched his donations.
VGC's Spider-Man: Miles Morales review, which was published earlier on Friday, called it "a beautiful, satisfying game with a gripping story".
PlayStation and Marvel released the Spider-Man TV commercial on Thursday ahead of the game's launch on November 12.