Spider-Man comparison videos pit the PS4 original against the PS5 remaster
Insomniac says the upcoming PS5 game "is no simple up-res"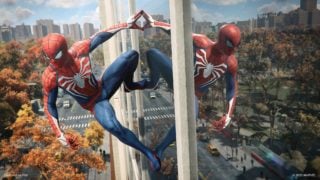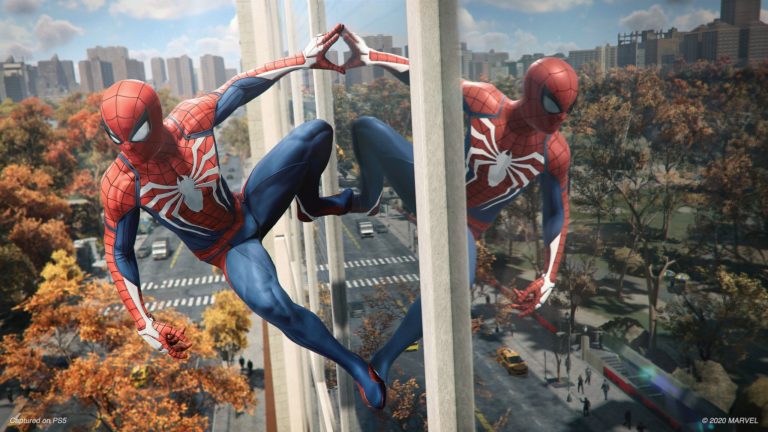 Insomniac Games released the first Marvel's Spider-Man Remastered gameplay footage on Wednesday, showing the PS5 game running using an optional performance mode which targets 60fps.
Since the footage's release, multiple YouTube channels including ElAnalistaDeBits and Ultimate Gamerz have pitted the PS4 original against the upcoming remaster in comparison videos, which you can watch below.
Insomniac also revealed on Wednesday that is has recast Peter Parker's face for the remaster, from original actor John Bubniak to Ben Jordan, who has a resemblance to Spider-Man film star Tom Holland.
Studio community director James Stevenson previously told the PlayStation Blog that Spider-Man Remastered "is no simple up-res, as many of the game's art assets have been completely updated to take advantage of the PS5 console's horsepower".
He elaborated: "You'll see better-looking characters with improved skin, eyes, hair, and facial animation (including our new, next-generation Peter Parker). You'll also see ray-traced reflections and ambient shadows, improved lighting, more pedestrians and vehicles stretching further into the distance, and the same optional performance mode offered on Marvel's Spider-Man: Miles Morales, allowing you to finally play the game at a targeted 60fps frame rate.
"We'll be supporting near-instant loading, 3D audio, and the DualSense controller's haptic feedback. Lastly we're adding three amazing new Spider-Man suits, new photo mode features, and even new trophies for those of you looking to Platinum the game all over again."
Spider-Man Remastered is not getting a physical release. The $70/£70 Spider-Man: Miles Morales Ultimate Edition will include a download code for the remaster, including all three instalments of the The City That Never Sleeps DLC, plus three new suits including the Amazing suit.
Players who purchase the standard edition of Miles Morales—which has a free PS4 to PS5 upgrade path—will be able to pay an additional $20 fee to get the Ultimate version including the remaster. Sony says "PS4 game disc owners who buy the PS5 Digital Edition disc-free console will not be able to access this offer."