Sources: Nintendo will not hold a June Direct this year
Platform holder could push back its next major presentation to the end of the summer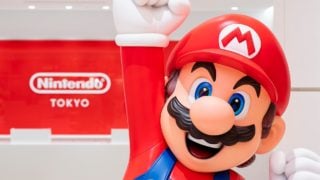 Nintendo will not hold its annual E3 Nintendo Direct in June, the company has told development partners.
That's according to a VentureBeat report, corroborated by VGC sources with knowledge of Nintendo's plans.
The platform holder has held a June Nintendo Direct almost every year since 2013, before which it held annual stage presentations.
However, complications around remote working are said to have contributed to Nintendo deciding to push back its schedule.
The company may not hold another Direct until the end of the summer, VentureBeat reports, which matches what VGC has heard from various sources.
The platform holder was planning to hold a Mario-themed Nintendo Direct in June to coincide with E3, we were told, which would include the unveiling of Mario remasters for Nintendo Switch.
The cancellation of this year's E3 show is understood to have caused games publishers to spread their marketing plans more broadly across the 2020 calendar.
Microsoft will make its next significant Xbox Series X announcements in early May, while we understand that many major third-party publishers have moved their key reveals away from E3's traditional early June dates.
The same journalist behind today's report claimed earlier this week that Sony is planning to unveil its PlayStation 5 plans on June 4.
If accurate, it's likely that PlayStation would be the sole platform holder to make announcements around E3's original dates, despite being the only one of the console companies which wasn't planning to attend E3 2020.
Related Products
Other Products
Some external links on this page are affiliate links, if you click on our affiliate links and make a purchase we might receive a commission.