Sources: Nintendo showed Switch 2 demos at Gamescom
The company is understood to have held private tech demos, ahead of an expected 2024 launch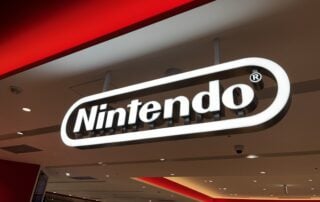 This article was updated at 14:49 BST.
Nintendo showed off tech demos for its Nintendo Switch successor behind closed doors at Gamescom, it's understood.
That's according to a new report from Eurogamer, which VGC can corroborate via our own sources.
According to the publication, Nintendo privately showed invited developers specially prepared tech demos for its next-generation games console, which could launch next year.
One 'Switch 2' demo is understood to have been an improved version of the Switch launch title Zelda: Breath of the Wild, running at a higher framerate and resolution than the original game did, on hardware targeting the new console's specs (but there was no suggestion the game will actually be re-released.)
Another VGC source claimed that Nintendo showcased Epic's impressive The Matrix Awakens Unreal Engine 5 tech demo – originally released to showcase the power of PlayStation 5 and Xbox Series X in 2021 – running on target specs for its next console.
The demo is said to have been running using Nvidia's DLSS upscaling technology, with advanced ray tracing enabled and visuals comparable to Sony's and Microsoft's current-gen consoles (however, it should be noted this does not mean the Switch successor will sport raw power anywhere near that of PS5 or Xbox Series X, which aren't portable devices).
DLSS (deep learning super sampling) is a feature exclusive to Nvidia graphics cards. On PC, it works by using AI to upscale the resolution of games, effectively allowing developers to achieve higher graphical settings and better frame rates on weaker hardware. According to Digital Foundry analysis, DLSS at any normal screen distance "looks almost as good as the real thing."
Notably, Nintendo filed patents for potential AI upscaling technology plans back in March 2020.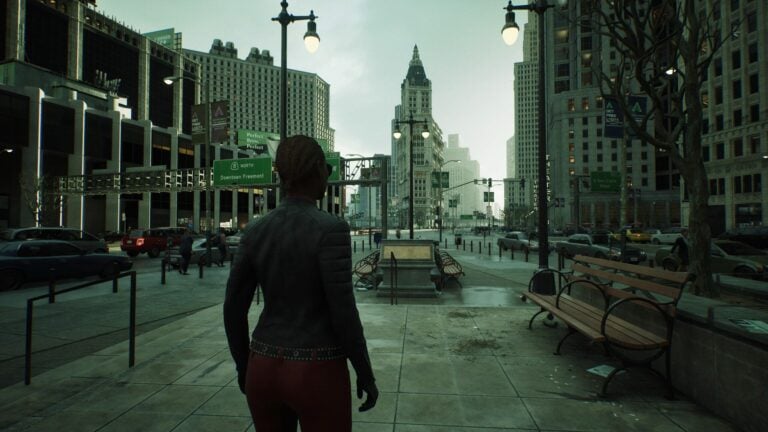 The patents, which were made public in 2021, describe a process similar to the Switch's main functionality, where a game can run at one resolution while a device is being powered by a battery, but when plugged into a power socket or connected to a TV the output can be upscaled to 1080p.
Nintendo includes a diagram with the patent, which shows a 540p image being upscaled to a 1080p one. It does, however, mention that other upscaling processes, including upscaling to 4K, would be possible.
Nintendo is yet to publicly discuss its next-gen console plans, but a recent VGC report indicated that the company is planning to launch new hardware late next year.
Although specific details on the hardware are being kept closely guarded, VGC sources indicated that the next-gen console would be able to be used in portable mode, similar to the Nintendo Switch.
Tokyo-based industry consultant Dr Serkan Toto told VGC that a 2024 console launch would make sense for Nintendo, since it's projected to see double-digit declines in hardware and software sales this year for Switch, which launched in March 2017.
"I would generally say that looking at Nintendo's financials, it seems clear that it's time for a new piece of hardware in 2024," he said. "Hardware is already projected to fall 16.5% year-on-year in the current fiscal, while the minus for software is expected to hit 15.9%.
"The only way to stop these losses from totally ballooning next fiscal is a new device, and the second half of 2024 sounds like a realistic release window to me."
Related Products
Other Products
Some external links on this page are affiliate links, if you click on our affiliate links and make a purchase we might receive a commission.