Sources: Nintendo and PlayStation will not attend E3 2023
But organiser says it's received "a tremendous amount of interest" from "the biggest companies in the industry"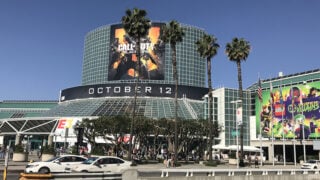 Nintendo and PlayStation will not have a presence at this year's revamped E3 show, according to an IGN report and VGC sources.
E3 2023 will officially run from Tuesday, June 13, until Friday, June 16, according to organiser ReedPop, which has taken over the running of the flagship industry event from the Entertainment Software Association.
According to VGC's publishing sources with knowledge of Nintendo's plans, the company has decided to skip E3 2023 – the event's first physical show in four years – because it feels it has fewer major releases than usual ready to show and which would justify significant event space.
Nintendo has traditionally been one of E3's biggest supporters and was present on the show floor at the last physical event in 2019, when PlayStation and Xbox were not.
Sony Interactive Entertainment's absence this year is less surprising since it skipped the last E3 show in 2019 entirely, and announced it wasn't planning to attend the 2020 event either, before it was cancelled due to the pandemic.
Meanwhile, Microsoft will have some form of presence in Los Angeles this year with an already-announced summer showcase. However, according to IGN, the Xbox firm will not have a show floor presence at the Los Angeles Convention Center itself.
VGC's own sources claimed discussions were ongoing with Microsoft, however, and that it could yet have a business and media presence similar to last year's Gamescom, if not a traditional booth.
Microsoft traditionally holds its E3 live event away from the LACC, and in 2019 it didn't have its booth there either, instead opting for the neighbouring Microsoft theatre. So unlike Sony and Nintendo, there should still be plenty of Xbox news around the event.
Microsoft's plans are understood to be complicated by the backdrop of recent significant job cuts across the company, in addition to cuts to its marketing budgets which would traditionally cover shows like E3.
Losing all three platform holders would represent a blow to the revamped E3, but sources suggested there should still be a significant presence from major game companies at the event.
New E3 organiser ReedPop told VGC that it had received "a tremendous amount of interest" from many of "the biggest companies in the industry" and that it was confident the line-up would be worth the trip.

"Since ReedPop took on the contract to run E3 six months ago, we've worked diligently with ESA members, using their feedback to create a new type of E3 that supports their goals and needs," a spokesperson said.
"This process takes time and we are working to balance getting it right, and being inclusive, with getting it done quickly. E3 is a deeply significant event for the game industry and being entrusted with an important cultural touchstone is not a responsibility ReedPop takes lightly.
"We continue to work tirelessly to create a show that brings together the global gaming industry. We believe we've created a new format for the event that serves the needs of both the industry and its fans, and are committed to building and growing it in the coming years.
"We have received a tremendous amount of interest from many of the biggest companies in the industry, and when we are ready to announce the exhibitors we are confident it will be a lineup that will make the trip to Los Angeles well worth it for the industry and consumers alike."
When the games industry's other flagship expo, Gamescom, returned from its pandemic hiatus last August, over 500 companies attended, including 2K, Bandai Namco, Sega, Ubisoft, Warner Games and Plaion.
VGC has requested comments from Nintendo, Sony and Xbox, and will update this article upon their response.
Details of E3's revamped 2023 format, which will see separate business and consumer events split between four days in June, were revealed late last year.

Under the revamped format, the first two days of E3 2023 (June 13-14) will be reserved exclusively for business. The third day (June 15) will welcome both business and consumer visitors, while the final day (June 16) will be dedicated to consumers.
As well as running high-profile events in the US and Europe, ReedPop is the owner of Gamer Network, which runs websites such as Eurogamer, GamesIndustry.biz, VG247 and Rock Paper Shotgun, and is the network partner of VGC.
Days before the revamped E3 returns, Summer Game Fest, the digital showcase helmed by journalist Geoff Keighley, will hold a live show at the YouTube Theater at Hollywood Park in Inglewood, California.
Related Products
Other Products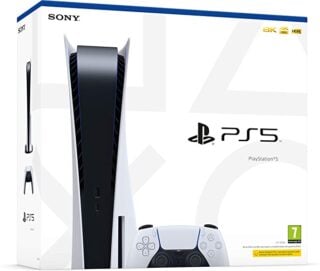 PlayStation 5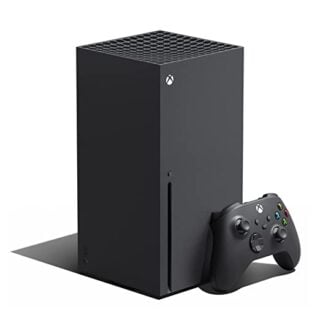 Xbox Series X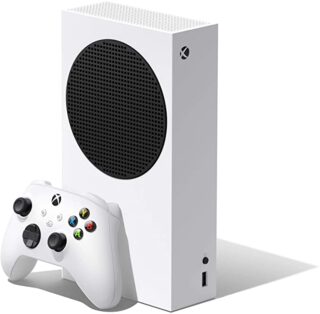 Xbox Series S
Some external links on this page are affiliate links, if you click on our affiliate links and make a purchase we might receive a commission.