Sony unveils the PS5 design and confirms a second, digital console
PlayStation boss calls hardware "our most striking console design yet"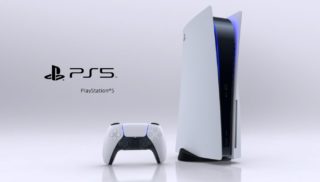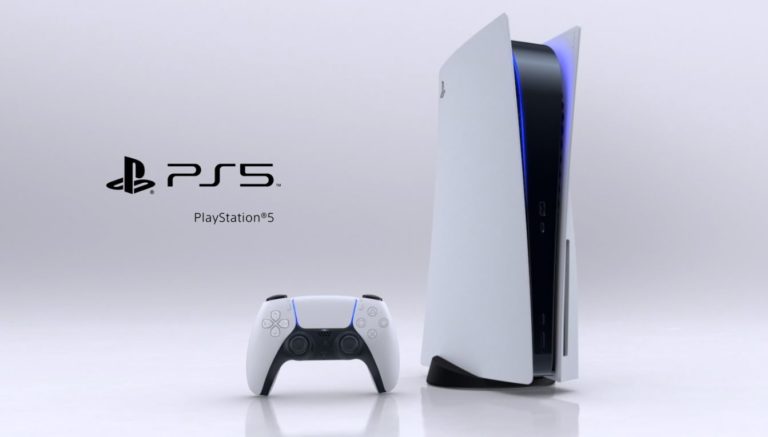 Sony has unveiled the PS5 hardware design and confirmed a second, digital console.
In a reveal stream watched by more than three million people on Thursday, PlayStation boss Jim Ryan called the PS5 hardware "our most striking console design yet."
The hardware features a two-toned design of black and white, similar to the DualSense controller which was unveiled earlier this year.
According to PS5 size comparisons created based on the console's Blu-ray drive, PS5 will be significantly taller than Xbox Series X and PS4.
The Digital Edition PlayStation 5 will be available at launch and sacrifices the Ultra HD Blu-ray disc drive, likely for a lower price point. According to Sony, the experience on both versions of PS5 will otherwise be the same.
PlayStation announced a roster of first-party PS5 games in Thursday's event including Gran Turismo 7, Marvel Spider-Man Miles Morales, Sackboy: A Big Adventure, Ratchet and Clank Rift Apart a Demon's Souls remake and Horizon Zero Dawn 2.
Prominent third-party games also debuted on PS5, including Resident Evil 8, Hitman 3 and new IPs from Capcom and Square Enix.
In all, more than 25 games were shown for PlayStation 5 during the event and you can watch every PS5 game trailer via our round-up.
Sony's first-Party PS5 Games
The platform holder also announced accessories including a HD camera, Pulse 3D Wireless Headset and Media Remote.
Alongside the hardware and game reveals, Sony also unveiled PS5's official marketing slogan, "play has no limits."
PlayStation boss Ryan concluded the stream by committing to a clearcut generational leap which he said would take advantage of the unique features of PS5.
"We hope you've enjoyed the first glimpse of our future today," said Ryan. "You've seen our most striking console design yet and you've seen games which can only be enjoyed with the full range of PlayStation 5's features and power.
"At PlayStation we believe in generational transitions and we've put years of work into making them happen. We want you to enjoy the unique benefits of moving from one generation to the next."
No pricing or firm release details were revealed for PlayStation 5 on Thursday, but Sony has repeatedly committed to a holiday 2020 launch despite disruption caused by the pandemic.
Sony revealed the PlayStation 5 hardware specs in a previous digital broadcast featuring lead system architect Mark Cerny.
The console's headline feature is a high-bandwidth SSD, which Cerny claims is two orders of magnitude faster than PlayStation 4, with the drive able to load 2GB of data in one-quarter of a second.
The raw speed of PS5's SSD could have significant repercussions not only for game load times but could also fundamentally change how game developers build their game worlds. According to Cerny, games will no longer need to implement cinematics or lengthy corridors purely to hide asset loads, as is often the case in many modern open-world titles.
Sony unveiled PlayStation 5's DualSense controller in April, calling it "a radical departure" from its previous DualShock pads.
DualSense features a two-toned design with haptic feedback, adaptive triggers, a built-in microphone and updates to hand triggers, grips and the light bar.
Related Products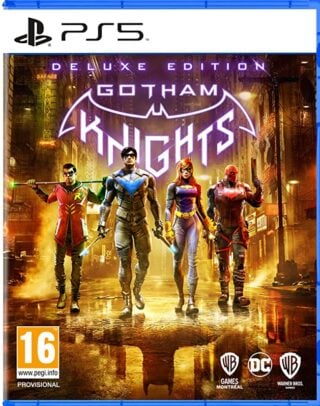 Gotham Knights - Deluxe Edition (PS5)
Other Products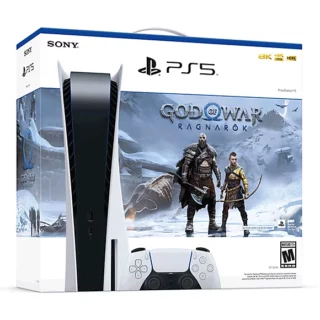 PlayStation 5 Console – God of War Ragnarök Bundle
Some external links on this page are affiliate links, if you click on our affiliate links and make a purchase we might receive a commission.