Sony says PS5 games are 'progressing smoothly'
Platform holder anticipates "highly engaging gameplay experiences"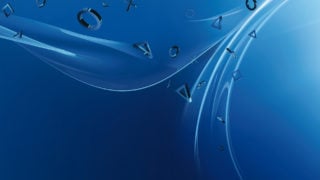 Development of third-party PS5 games is "progressing smoothly," according to Sony.
During the company's second quarter earnings call on Wednesday, senior EVP and chief financial officer Hiroki Totoki also said PS5 development was on track ahead of the console's release next year.
"Previously, we announced that we will sell the PS5 from the year-end selling season of 2020," he said. "This is the most important step in strengthening the PlayStation platform.
"Development of the PS5 is progressing according to plan and we believe development of game titles by our software development partners is progressing smoothly," Totoki added.
"We anticipate providing the highly engaging gameplay experiences that both current users of the PS4 and potential new users have come to expect."
Sony recently went into detail on the PS5 controller, which is set to feature haptic feedback, "adaptive" triggers and more.
Elsewhere on Wednesday's earnings call, Totoki said Sony Interactive Entertainment is open to further studio acquisitions as the PlayStation firm seeks to grow its first-party content.
He also claimed PlayStation Now has reached one million subscribers as of October 2019.
While PlayStation 5 will launch in 2020, Sony expects the PS4 to play a critical role in the years to come. It said in May that PS4 will continue to be PlayStation's "engine of engagement and profitability for the next three years" and "provide the fertile early adopter gamer base critical for next gen success".
Sony shipped 2.8 million PS4 consoles during its second fiscal quarter, taking the system's lifetime total to 102.8 million, the company said on Wednesday. PS4 has now outsold Wii and the original PlayStation.