Sony reveals PS5's VR controllers, which feature finger touch detection and more
PlayStation says the controllers will offer a "deeper sense of presence and immersion" on PS5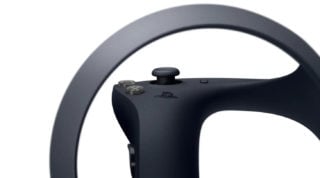 Sony has revealed its next-generation VR controllers, which it says will offer a deeper sense of presence and immersion in future PS5 VR experiences
The controllers have an "orb" shaped design and feature adaptive triggers and haptic feedback like the PS5's DualSense controller.
The controllers can also detect players' fingers without any pressing in the areas where you place your thumb, index, or middle fingers, similar to modern VR controllers from Valve, HTC and Oculus.
"The first thing you'll notice with our next-gen VR controller is the unique design, which takes on an 'orb' shape that allows you to hold the controller naturally, while playing with a high degree of freedom," wrote SIE's platform planning VP Hideaki Nishino.
"There are no constraints with how you're moving your hands, providing developers with the ability to create unique gameplay experiences."
He added: "We also designed the new controller with great ergonomics in mind, so it's well-balanced and comfortable to hold in each of your hands. We applied learnings from testing users with a range of hand sizes, as well as the decades of insights from controllers across all PlayStation platforms. The result is an iconic design that will change how VR games are played."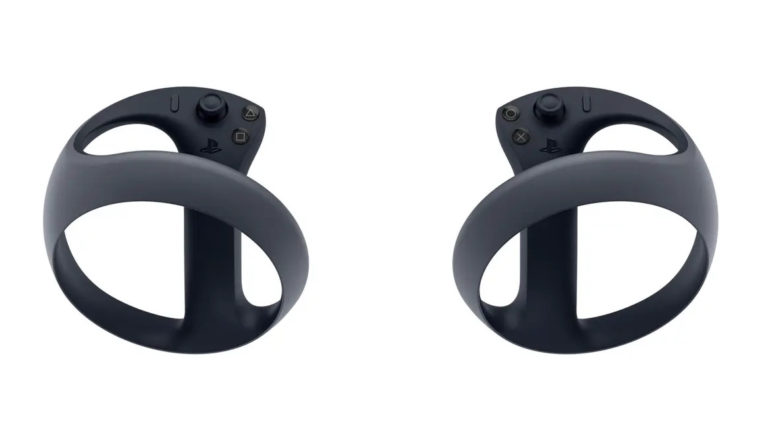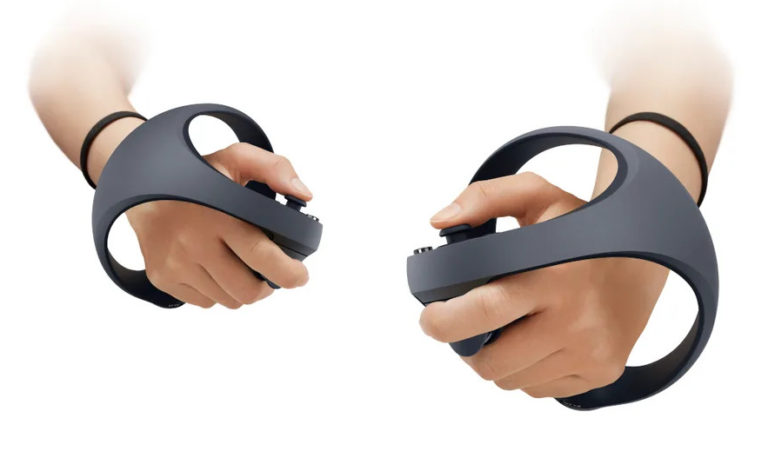 PS5 VR Controller features
Adaptive triggers: Each VR controller (Left and Right) includes an adaptive trigger button that adds palpable tension when pressed, similar to what's found in the DualSense controller. If you've played a PS5 game, you'll be familiar with the tension in the L2 or R2 buttons when you press them, such as when you're drawing your bow to fire an arrow. When you take that kind of mechanic and apply it to VR, the experience is amplified to the next level.
Haptic feedback: The new controller will have haptic feedback optimized for its form factor, making every sensation in the game world more impactful, textured and nuanced. When you're traversing through rocky desert or trading blows in melee combat, you'll feel the difference, magnifying the extraordinary visual and audio experience that's so central to VR.
Finger touch detection: The controller can detect your fingers without any pressing in the areas where you place your thumb, index, or middle fingers. This enables you to make more natural gestures with your hands during gameplay.
Tracking: The VR controller is tracked by the new VR headset through a tracking ring across the bottom of the controller.
Action buttons / analog sticks: The Left controller contains one analog stick, the triangle and square buttons, a "grip" button (L1), trigger button (L2) and Create button. The Right controller contains one analog stick, the cross and circle buttons, a "grip" button (R1), trigger button (R2) and Options button. The "grip" button can be used to pick up in-game objects, as one example.
Nishino said that prototypes of the VR controllers would be making their way to developers soon. "We can't wait to see what ideas they come up with and how the controller helps bring their imagination to life," he said.
"We're thrilled with the controller we developed, but what matters now is how game creators will take advantage of the features to design the next generation of VR experiences."
PlayStation first announced it was working on a "next-generation VR system" designed for PlayStation 5 last month.
Sony's next iteration PlayStation VR headset will feature "dramatic leaps in performance and interactivity," it said in an announcement in February, and allow players to feel "an even greater sense of presence and become even more immersed in their game worlds".

The headset, which will launch beyond 2021, will feature improved resolution, field of view tracking and utilise a new VR controller, Sony Interactive Entertainment's Nishino said at the time.
"We're taking what we've learned since launching PS VR on PS4 to develop a next-gen VR system that enhances everything from resolution and field of view to tracking and input," he explained.
"It will connect to PS5 with a single cord to simplify setup and improve ease-of-use, while enabling a high-fidelity visual experience."
In 2019, another patent suggested that Sony could be preparing to release a next-gen PlayStation VR headset. It described a device that includes two front cameras and one rear camera, as well as upgraded Sony Move controllers which could feature a built-in camera too.
Currently, the existing PSVR headset operates as a backwards-compatible device on PS5 and launch window games No Man's Sky and Hitman 3 only support VR via their PS4 versions.
PS5's camera peripheral won't work with PlayStation VR either and users need to request a free adaptor in order to connect it.
Sony said in January 2020 that PlayStation VR sales had topped five million units since the headset launched in October 2016
Related Products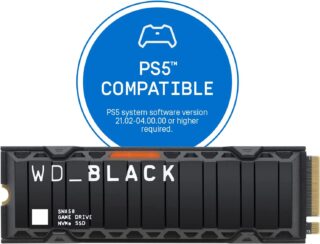 WD_BLACK 500GB M.2 SSD with Heatsink
Other Products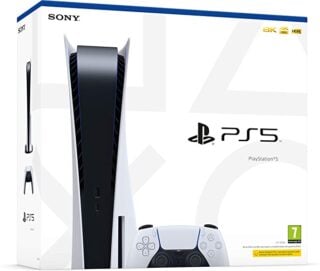 PlayStation 5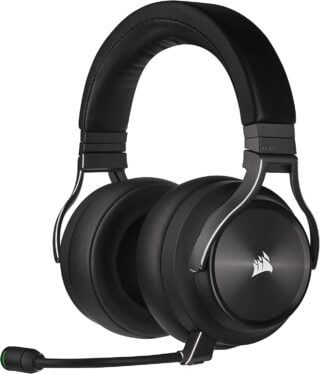 Corsair VIRTUOSO RGB WIRELESS XT Gaming Headset
Some external links on this page are affiliate links, if you click on our affiliate links and make a purchase we might receive a commission.