Sony releases new Gran Turismo 7 'Find Your Line' trailer
Polyphony's racer hits PlayStation consoles in March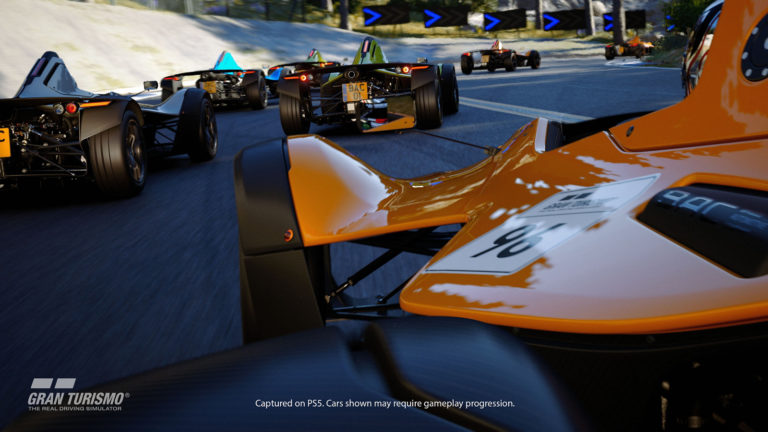 Sony has released a new Gran Turismo 7 trailer titled 'Find Your Line', which is viewable below.
"Lose yourself in the feel of the road beneath you in Gran Turismo 7 with DualSense Adaptive Triggers, 3D audio, and stunning visuals through the power of PS5," reads the accompanying blurb.
Gran Turismo 7 was originally planned for release last year but was delayed after production was impacted by the coronavirus pandemic.
Gran Turismo 7 - Find Your Line Trailer | PS5, PS4
Polyphony Digital's racer will now be released for PS5 and PS4 on March 4, 2022.
A Gran Turismo 7 gameplay video released in December showed off the returning Deep Forest Raceway circuit, which is one of over 90 tracks reportedly set to be included in the title.
More recently, Sony released a Gran Turismo 7 gameplay video showing off the returning Daytona International Speedway, which previously appeared in Gran Turismo 5 and Gran Turismo 6.
The PS5 gameplay video shows a lap of the Daytona track, taken from the cockpit view. It then shows the same lap from the replay view, where the frame rate drops from 60fps to 30fps but the level of detail is increased.