Sony is reportedly 'leaning towards' delaying Horizon Forbidden West to 2022
Journalist suggests a slip could be announced at a PlayStation showcase in September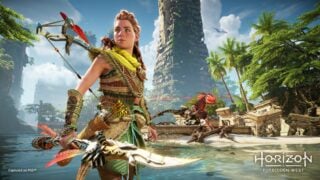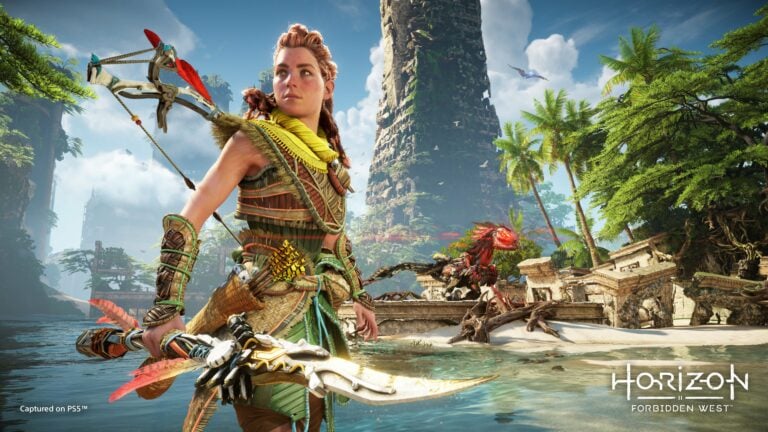 Sony is reportedly "leaning towards" delaying PS5's flagship 2021 game, Horizon Forbidden West, to next year.
That's according to GamesBeat journalist Jeff Grubb, who said on his Giant Bomb show on Thursday (paywall) that he'd heard via a source that Sony would likely push the Guerrilla title to next year and could announce the slip in a live stream around September.
Sony previously warned that Horizon Forbidden West might not be released during this calendar year as planned, stating that it wasn't prepared to compromise quality or the health of its developers to get the game out during a period when triple-A game development has been pummelled by the pandemic.
---
UPDATE: Sony Interactive Entertainment has "decided and delayed" Horizon Forbidden West into next year, another report has claimed.
---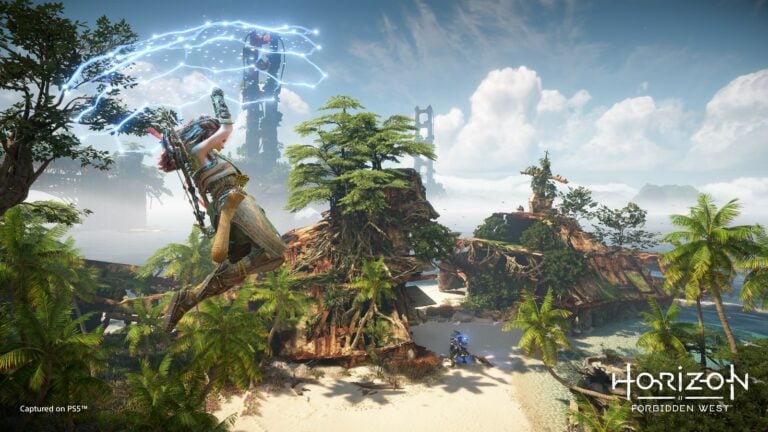 Sony previously warned Horizon Forbidden West could be delayed to 2022.ORIGINAL STORY CONTINUES: Asked if he had information on Sony's plans for the next State of Play live stream, GamesBeat's Grubb suggested on Thursday that the next showcase could take place in September to compensate for the potential delay for Horizon.
"I've heard, not certain, but I've heard that something's coming in September and… I'm trying to debate if I want to be the one to say this… I think 'that game' is going to get delayed to 2022."
He added: "I don't know for sure, I think it's still undecided, but I think it's leaning towards Horizon Forbidden West in 2022.
"I think they'll have a September State of Play to say, 'here are the other things we're going to have in the fall, here's a bunch of exciting stuff, don't worry', but then I think Horizon Forbidden West is going to be 2022."
Last month PlayStation Studios boss Hermen Hulst, who was speaking as part of a PlayStation Blog Q&A announcing God of War PS5's delay to 2022, refused to rule out the possibility of Forbidden West also slipping to next year.
"So we have, currently, two very big, very narrative-driven games in development: Horizon Forbidden West and the next God of War. And for both of those, they're frankly affected by access to performance capture and talent," he said.
"For Horizon, we think we are on track to release this holiday season. But that isn't quite certain yet, and we're working as hard as we can to confirm that to you as soon as we can.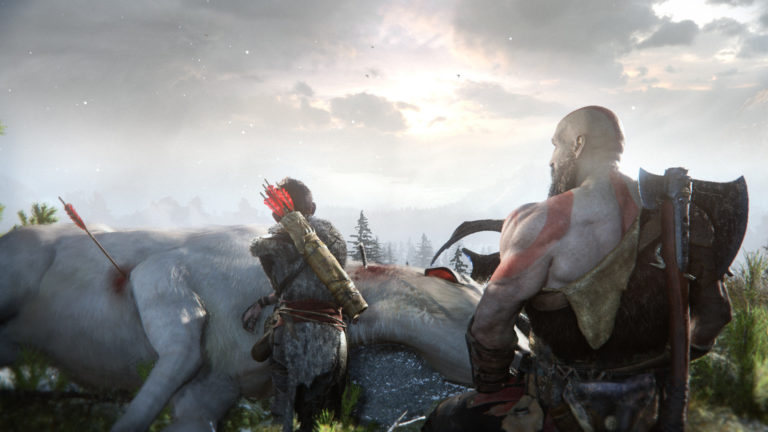 "And for God of War, the project started a little later. So we've made the decision to push that game out to next year, to ensure that Santa Monica Studio can deliver the amazing God of War game that we all want to play.
"With these things, something's gotta give," Hulst continued. "It cannot be the quality of our titles, and it surely won't be the health or the wellbeing of our amazing team."
Horizon Forbidden West director Mathijs de Jonge also told Game Informer last month that "development is on track", but that Guerrilla wasn't quite ready to commit to a release date.
"The thing is, these are just strange times that we're all in, and we have never finalised and shipped a game under these kinds of circumstances, so we are constantly calculating our schedules and looking at where we are, and are there any unforeseen things that might happen," he said.
"We just want to be super confident when we announce the release date that we're actually going to hit it, so we just need a little bit more time and then we can come back with a final release date."
A significant number of high profile games have been delayed this year as the COVID-19 pandemic continues to disrupt production schedules.
Lord of the Rings Gollum, Gran Turismo 7, God of War's sequel, Gotham Knights, Hogwarts Legacy and more have had their dates slip during the first half of this year.
According to a survey published in April, almost half of developers have seen their game suffer delays as a result of the COVID-19 pandemic.
Related Products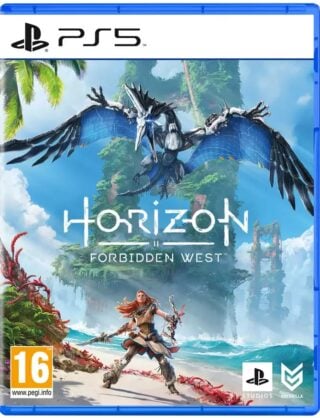 Horizon Forbidden West (PS5)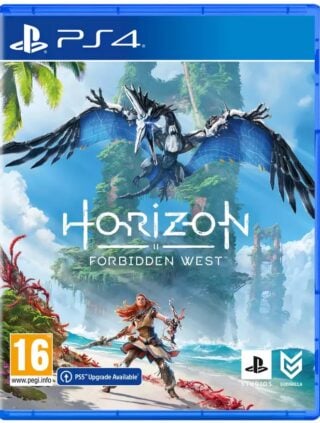 Horizon Forbidden West (PS4)
Some external links on this page are affiliate links, if you click on our affiliate links and make a purchase we might receive a commission.